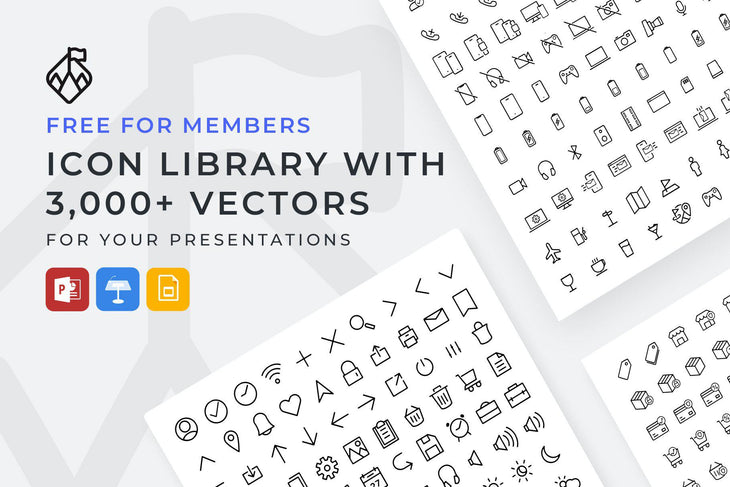 Unlock this Template
This product is also included in the Full-Access Pass + FREE Lifetime Updates
Get Full Access
Members register or log in to download.
Having complete information about your topic and presenting it in a very professional theme template is going to increase the chances of success in your meeting. However, you might want to add some vector icons to enrich the look of your presentation template. These features are going to be great if you do not wish to overwhelm your audience with too many words. For instance, instead of typing many keywords, you can substitute them with vector icons that communicate the same. Since most people are visual learners, they will be able to keep your information longer in their heads. Go on ahead and download this Vector Icons Library now and get over 3,000 vectors to use freely.
Features:
PowerPoint Files
Apple Keynote Files
Google Slides Files
Unlock this Template
This product is also included in the Full-Access Pass + FREE Lifetime Updates
Get Full Access
Members register or log in to download.
Buy today and you will get:
Full Access to our entire site
6500+ Unique Slides and Infographics
Free! 3000+ Vector Icons
Free! Lifetime Updates
Get Lifetime Access to 6500+ Slides, Infographics, and Vector Icons
Create sophisticated presentations, reports, and marketing material in less time. No skills required.
"Best purchase I've done this year. Huge time saver " — Gustavo Loewe
This sale won't last forever