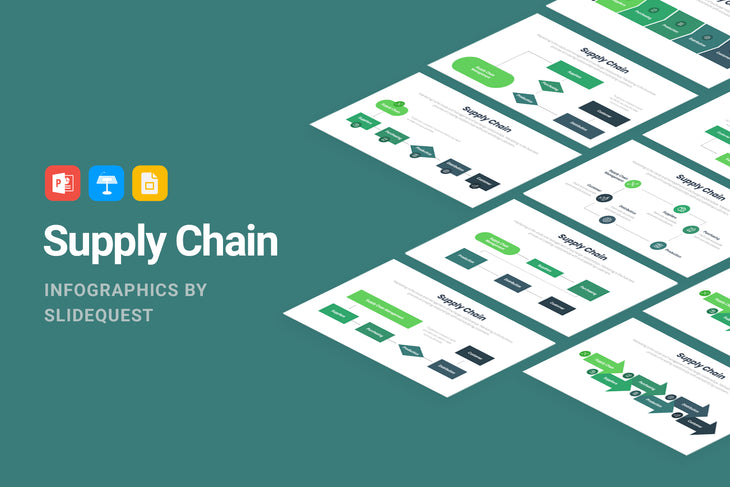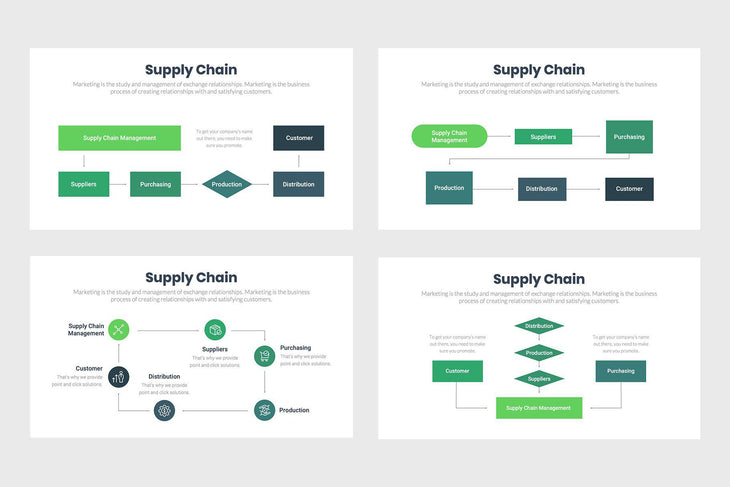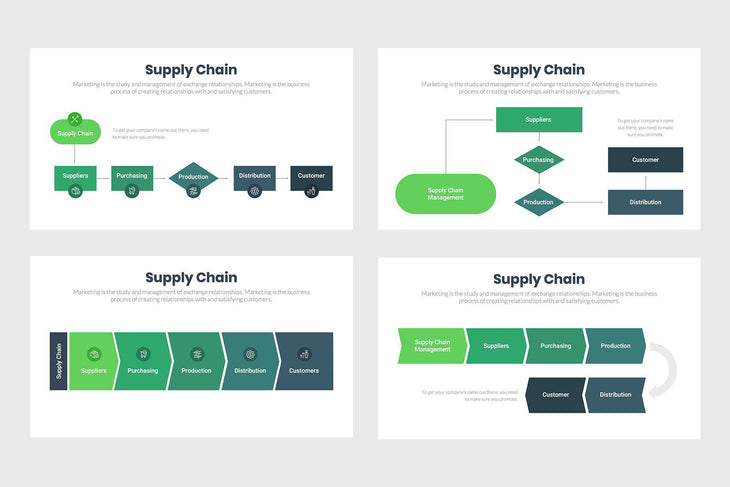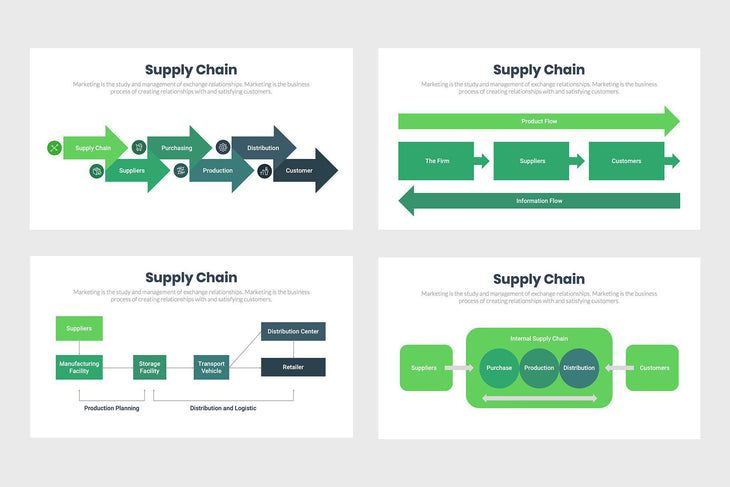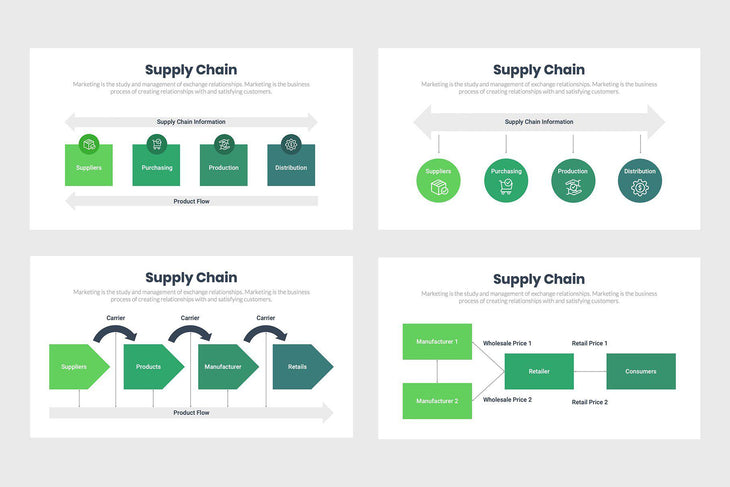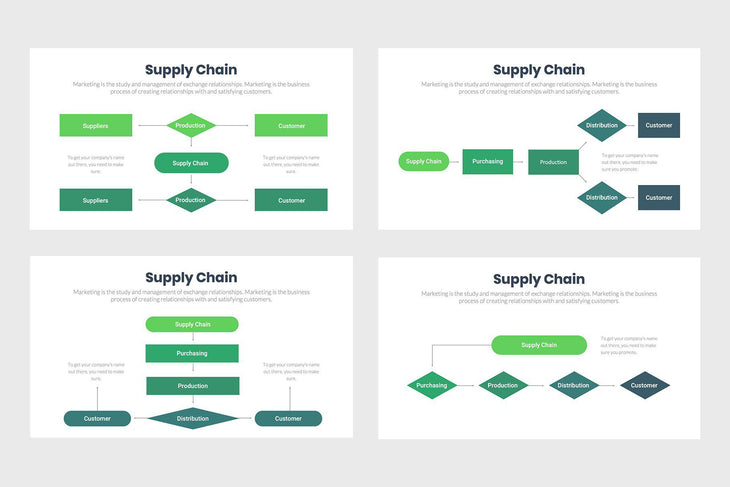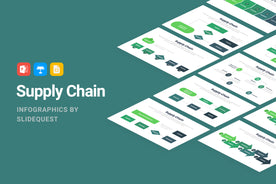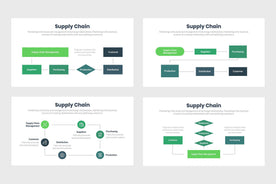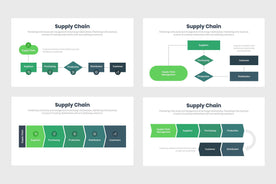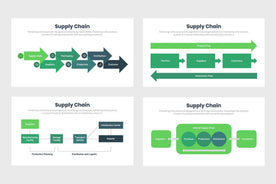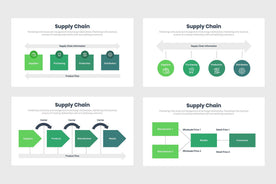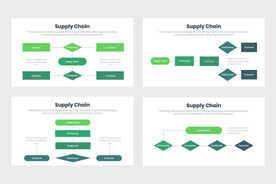 Unlock this Template
This product is also included in the Full-Access Pass + FREE Lifetime Updates
Get Full Access
Members register or log in to download.
With the Supply Chain infographics template, you will be able to conduct supply chain management, post about supply chain jobs for supply chain analysts, and so much more. This will enable you to increase the productivity of your business. The Supply Chain infographic is a great visual aid to use in your company presentations and a way to introduce supply chain strategy. With it, you will have a solid foundation to grow your business.
To expand your knowledge of supply chain management, you will be able to learn in-depth about supply chain operations, supply chain processes, supply chain production, manufacturing, and many other topics. The Supply Chain infographic is also an excellent visual aid to your organization in dealing with supply chain management issues at all stages. This is an easy-to-understand and comprehensive resource to learn about different areas of supply chain management.
With this useful infographic, it's quite simple to introduce your organization to the basics of supply chain management and management in general in a professional format. It will give you an opportunity to see which companies are using and not using supply chains. Even better, you will have a chance to learn about supply chain systems and processes to improve your company.
With the use of several charts, diagrams, and graphics in this template, you will also be able to fully customize each of the templates to suit your needs and ensure that you are giving your audience the best experience. You can teach your audience about what is a supply chain, supply chain management principles, optimization, and so much more.
Features:
PowerPoint Files
Apple Keynote Files
Google Slides
Unlock this Template
This product is also included in the Full-Access Pass + FREE Lifetime Updates
Get Full Access
Members register or log in to download.
Buy today and you will get:
Full Access to our entire site
6500+ Unique Slides and Infographics
Free! 3000+ Vector Icons
Free! Lifetime Updates
Get Lifetime Access to 6500+ Slides, Infographics, and Vector Icons
Create sophisticated presentations, reports, and marketing material in less time. No skills required.
"Best purchase I've done this year. Huge time saver " — Gustavo Loewe
This sale won't last forever