Iceberg Diagram Infographics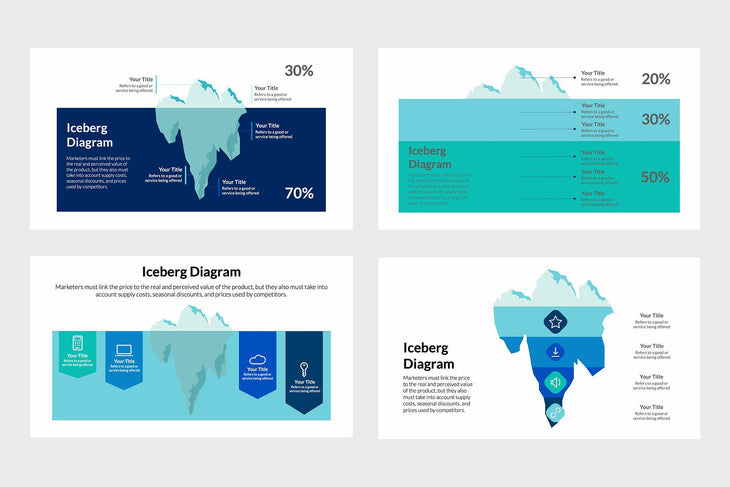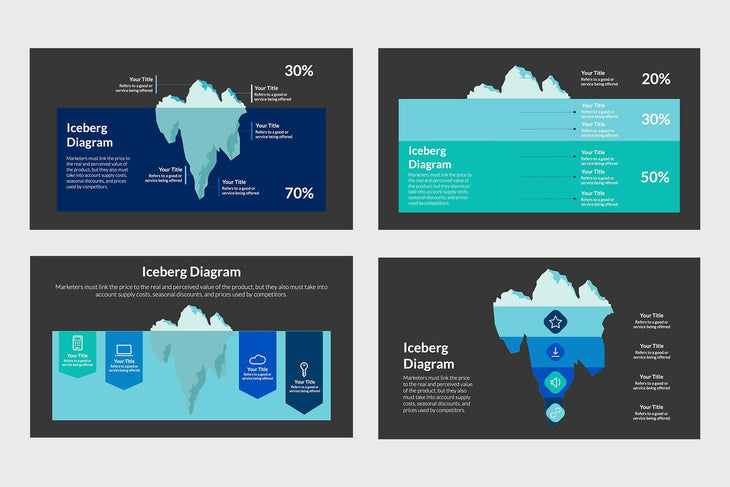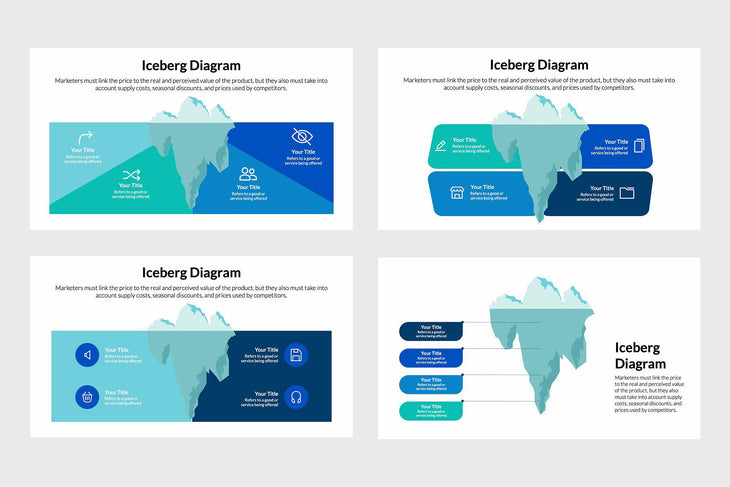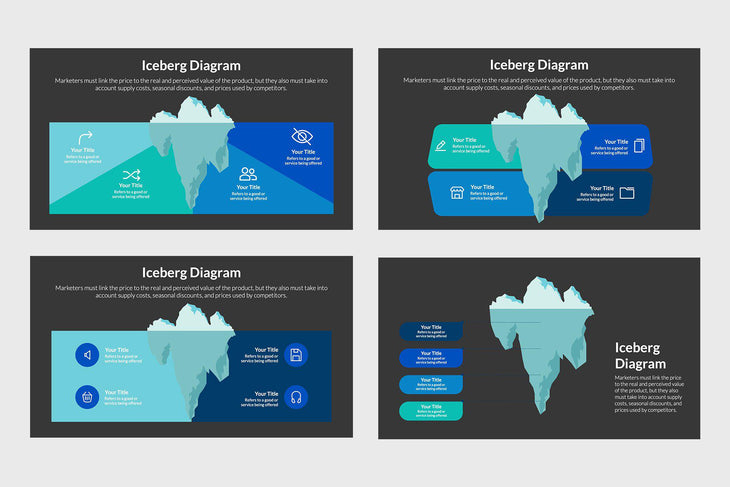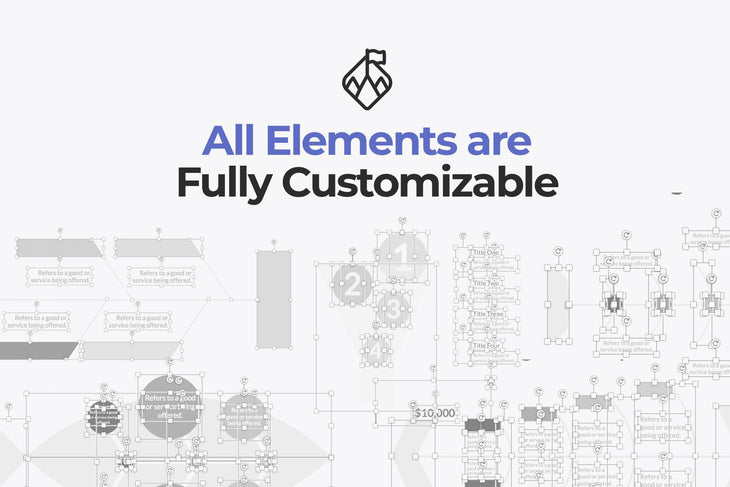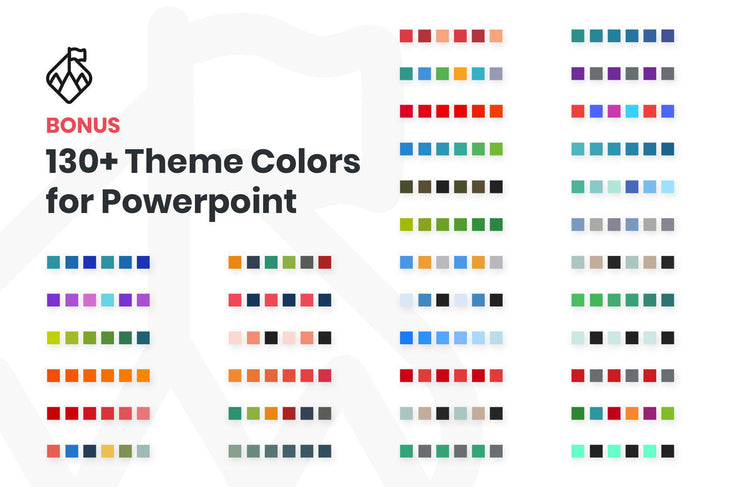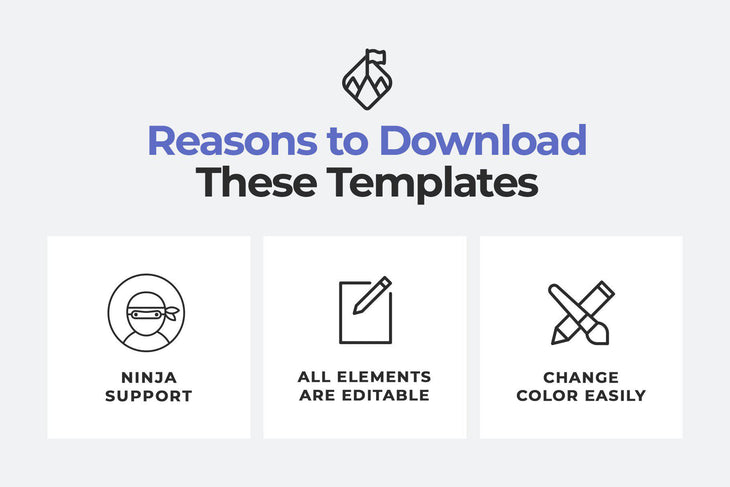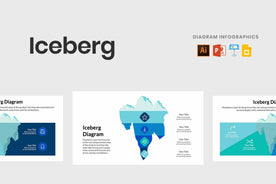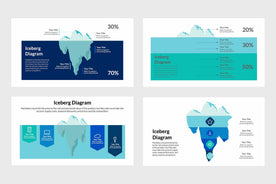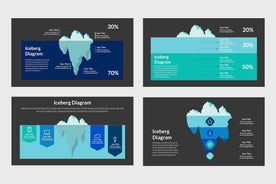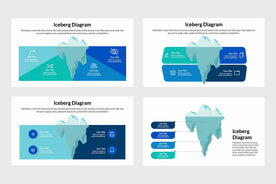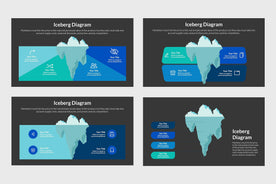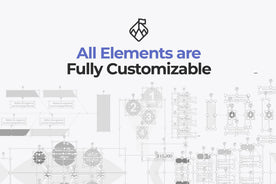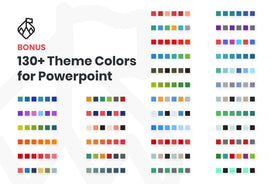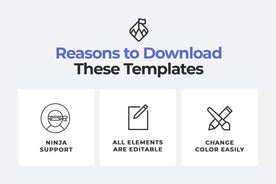 Unlock this Template
This product is also included in the Full-Access Pass + FREE Lifetime Updates
Get Full Access
Members register or log in to download.
Present a very detailed analysis of what it is going on with your company is going to provide a better idea to your colleagues and investors what approach to take. The iceberg diagram is an infographic that allows you to present from the most notable factors to those that are hard to see. This kind of information is needed in order to have a projection or expectation of where you see your company in the short and long term. In this template, you are going to find iceberg diagrams with different designs where you can choose from. Only copy and paste the information you want to show and be ready to present right away.
Features:
PowerPoint Files
130+ Free Theme Colors
Apple Keynote Files
Google Slides Files
Adobe Illustrator Files
16:9 HD Aspect Ratio
All Graphic Resizable and Editable 
Unlock this Template
This product is also included in the Full-Access Pass + FREE Lifetime Updates
Get Full Access
Members register or log in to download.
Buy today and you will get:
Full Access to our entire site
6500+ Unique Slides and Infographics
Free! 3000+ Vector Icons
Free! Lifetime Updates
Get Lifetime Access to 6500+ Slides, Infographics, and Vector Icons
Create sophisticated presentations, reports, and marketing material in less time. No skills required.
"Best purchase I've done this year. Huge time saver " — Gustavo Loewe
This sale won't last forever