How to Avoid COVID 19 Presentation Template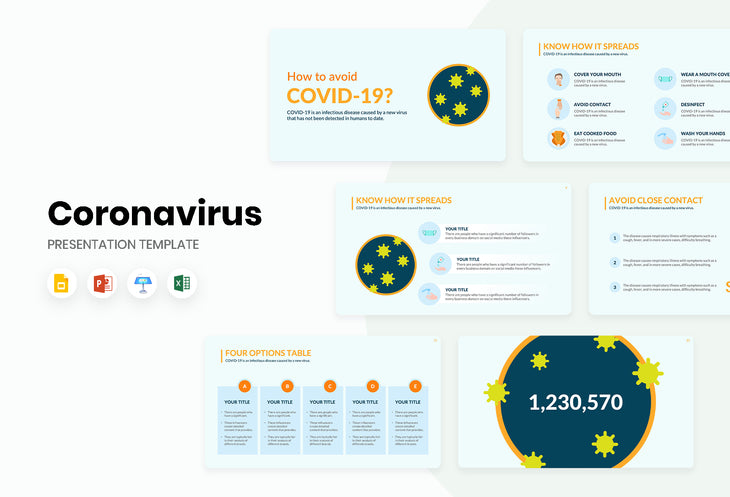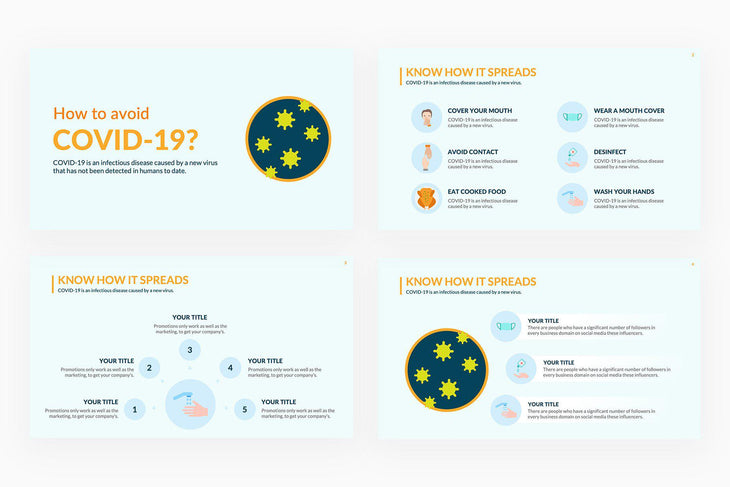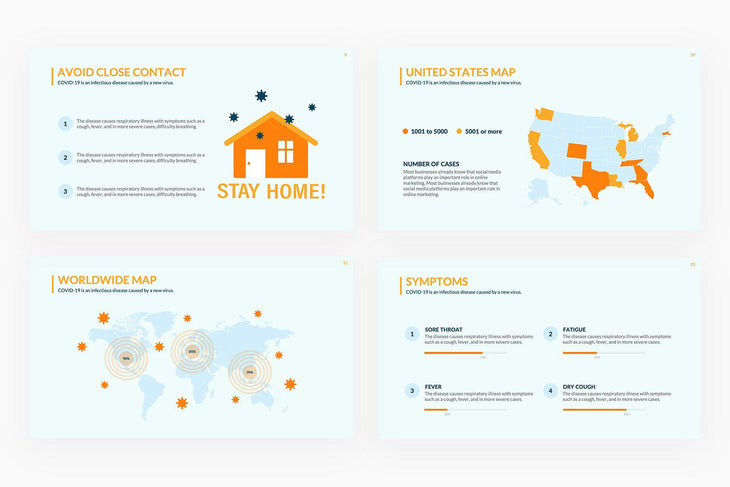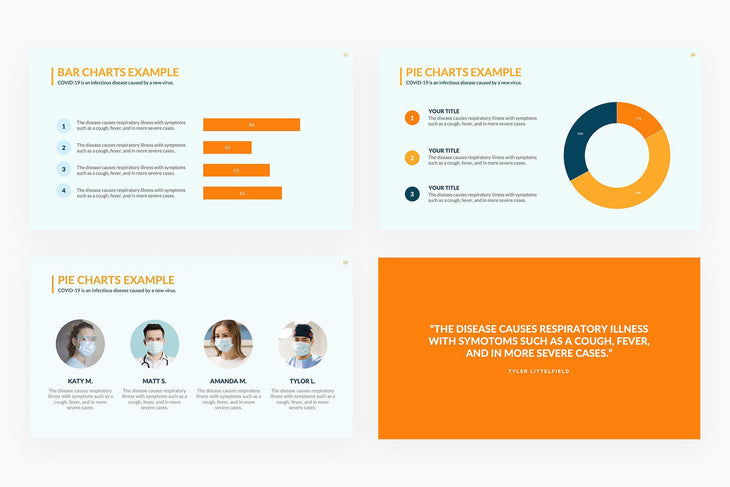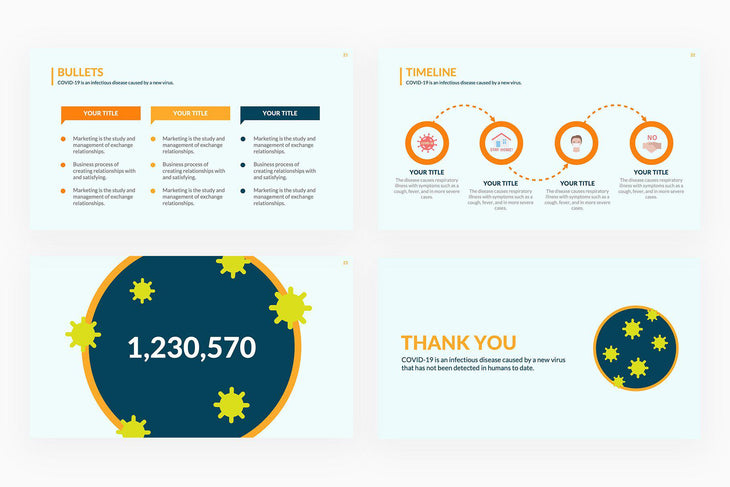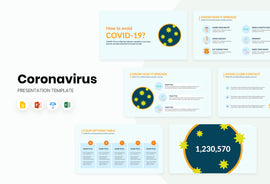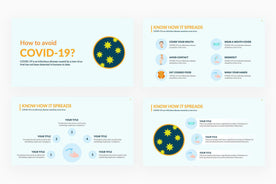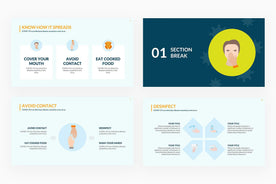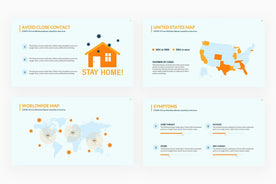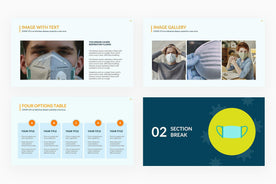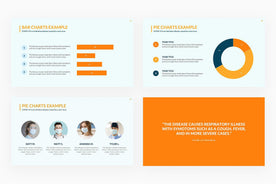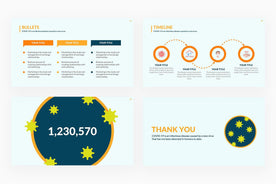 Unlock this Template
This product is also included in the Full-Access Pass + FREE Lifetime Updates
Get Full Access
Members register or log in to download.
As the world is fighting this new coronavirus disease and working to reduce the number of infected cases, you need to let your audience know what to do in different scenarios. In order to help you deliver such vital information, we have created this coronavirus presentation template that comes with the features you are going to need to share your information. It does not matter if you are presenting before your committee, colleagues, production staff members, or to a general audience; this theme will be the right fit for all of them.
Features:
16:9 HD Aspect Ratio
All Graphics are Resizable and Editable
Easy to edit and customize
Categories:
Symptoms

Transmission
Prevention
Avoid Eye Contact
United States Map
Worldwide Map
Image with Text
Four Option Table
Bar Charts
Pie Charts
Our Team
Bullets
Timeline
Unlock this Template
This product is also included in the Full-Access Pass + FREE Lifetime Updates
Get Full Access
Members register or log in to download.
Buy today and you will get:
Full Access to our entire site
6500+ Unique Slides and Infographics
Free! 3000+ Vector Icons
Free! Lifetime Updates
Get Lifetime Access to 6500+ Slides, Infographics, and Vector Icons
Create sophisticated presentations, reports, and marketing material in less time. No skills required.
"Best purchase I've done this year. Huge time saver " — Gustavo Loewe
This sale won't last forever