Deluxe Real Estate PowerPoint Template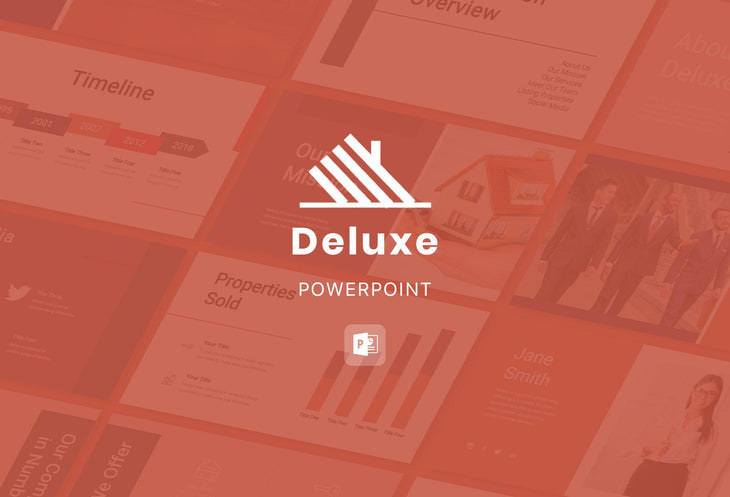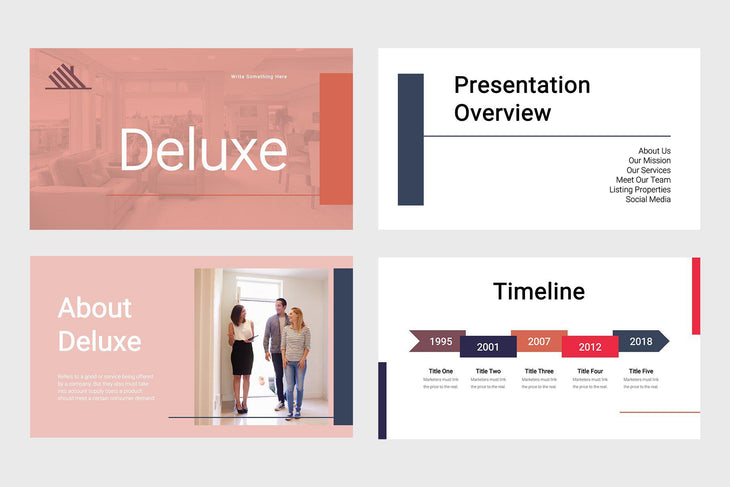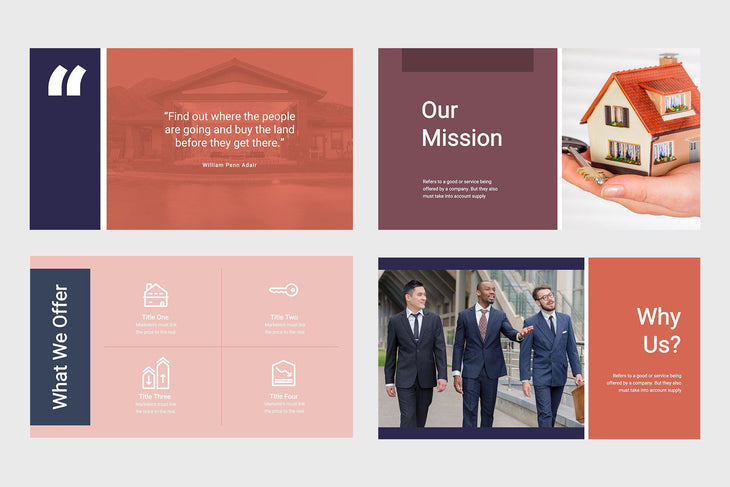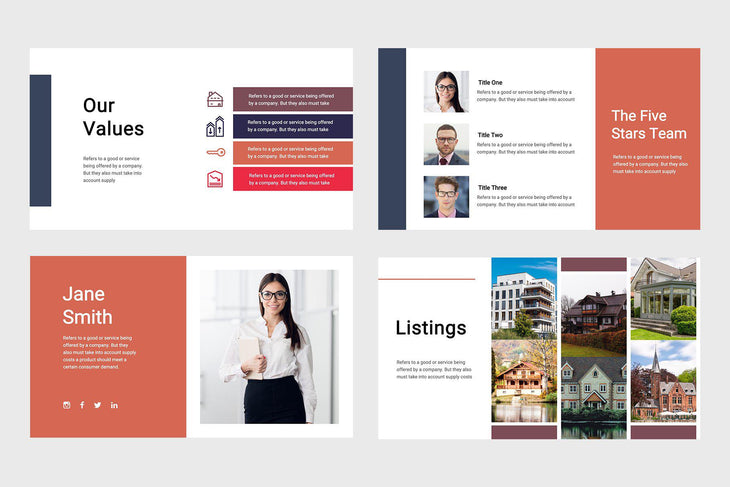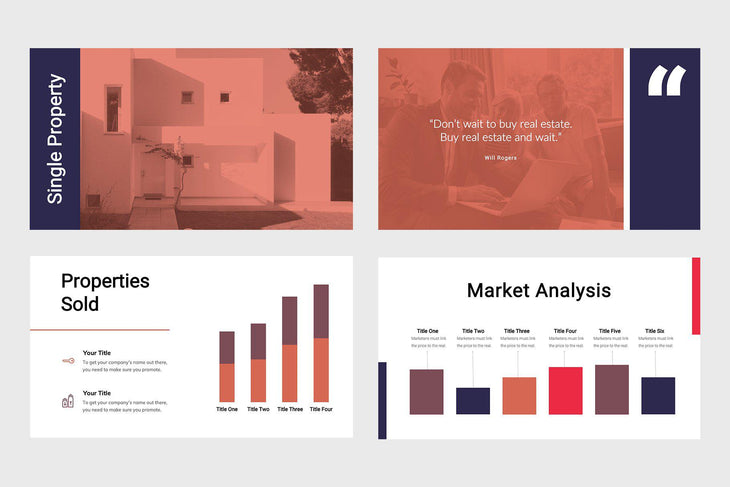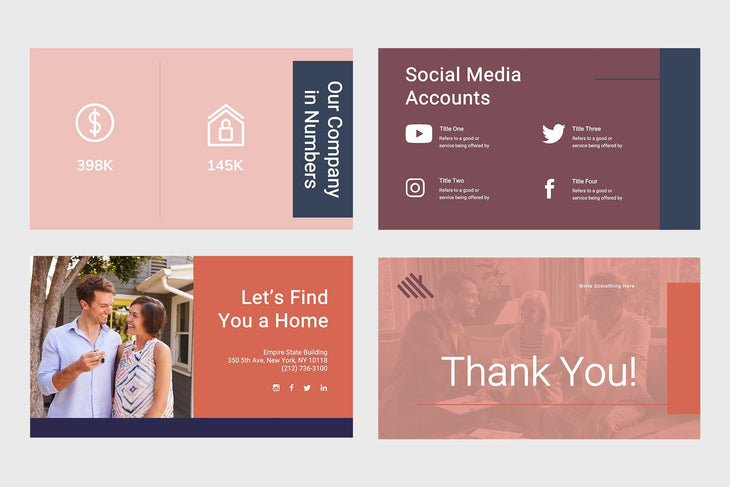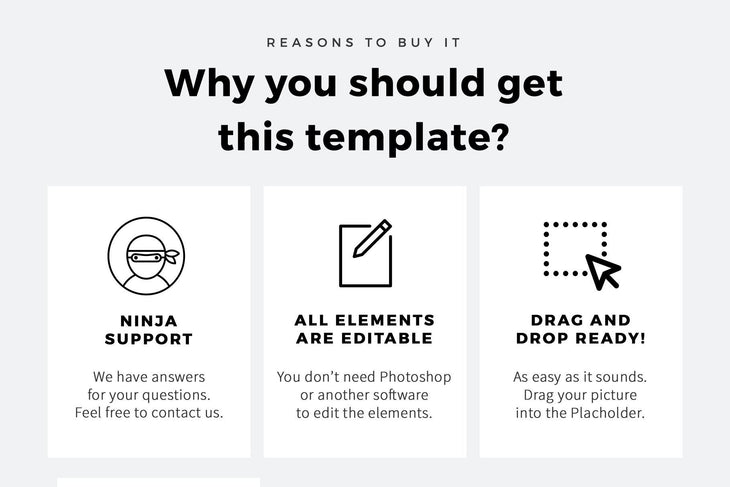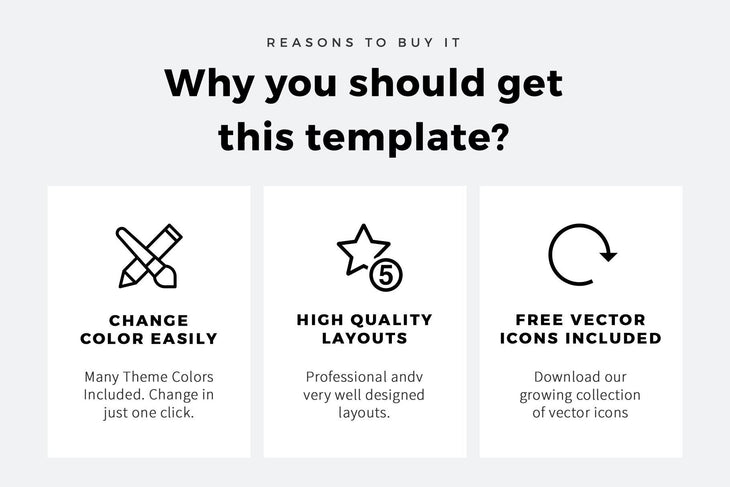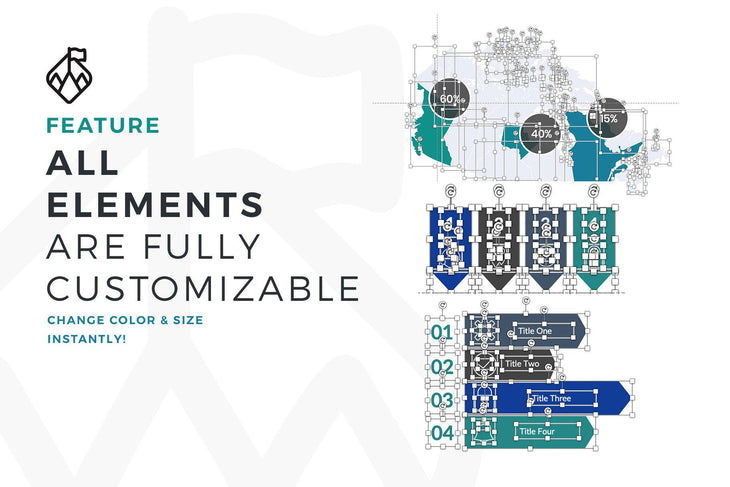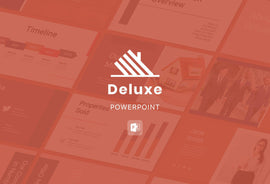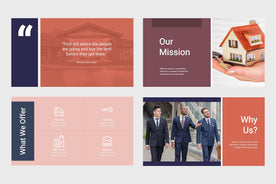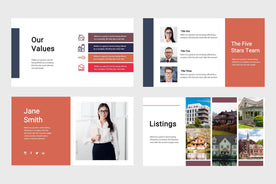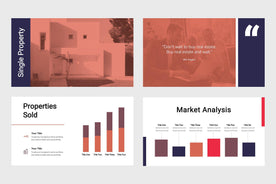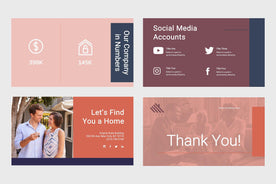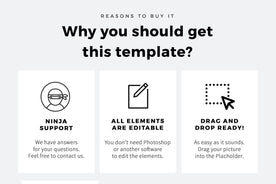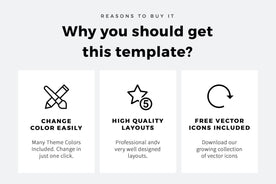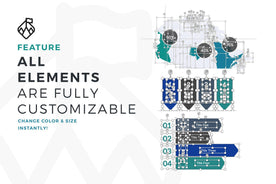 Unlock this Template
This product is also included in the Full-Access Pass + FREE Lifetime Updates
Get Full Access
Members register or log in to download.
One of the toughest parts about owning a real estate agency is effectively marketing yourself. It is essential to come up with an excellent marketing strategy to set yourself apart from all your competitors in the region and show clients why they should use your real estate services. With our Deluxe Real Estate PowerPoint Template, you will get many slides filled with graphics and other visuals that will appeal to your audience and make them interested in what you have to say.
This professional PowerPoint template is easy to edit and download. All you need to do is compile information and enter it into the designated slots on the slides. It is also packed with plenty of real estate infographics. This presentation template is one that every real estate agent needs to use.
With the help of such a professional PowerPoint template, you will be able to inform your customers about everything they need to know pertaining to your business concepts and home you are trying to sell. We have prepared this presentation template with all real estate agents in mind.
As you advance in your career as a real estate agent, it will be important for you to compile professional PowerPoint presentations about the homes you are selling and the neighborhoods you intend to sell in. If you choose using Deluxe Real Estate PowerPoint Template, you will be able to accomplish all of this and more without putting too much effort into the project, which will save time and money for your agency.
Features:
PowerPoint Files
16:9 HD Aspect Ratio
All Graphic Resizable and Editable
Categories:
About Us
Meet our Team
Our Services
Portfolio
Gallery
Project in Devices
Maps
Statistics Charts
Diagrams
Our Clients
Quotes
Contact Us
More
Unlock this Template
This product is also included in the Full-Access Pass + FREE Lifetime Updates
Get Full Access
Members register or log in to download.
Buy today and you will get:
Full Access to our entire site
6500+ Unique Slides and Infographics
Free! 3000+ Vector Icons
Free! Lifetime Updates
Get Lifetime Access to 6500+ Slides, Infographics, and Vector Icons
Create sophisticated presentations, reports, and marketing material in less time. No skills required.
"Best purchase I've done this year. Huge time saver " — Gustavo Loewe
This sale won't last forever