BRIGHT Resumes PowerPoint Adobe Illustrator Bundle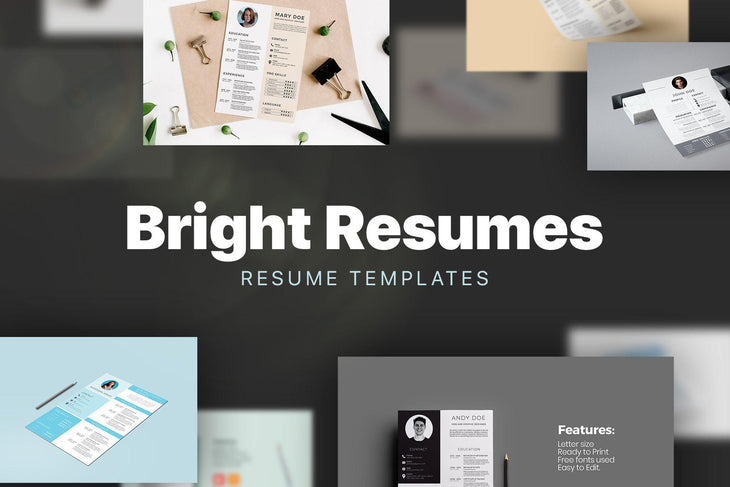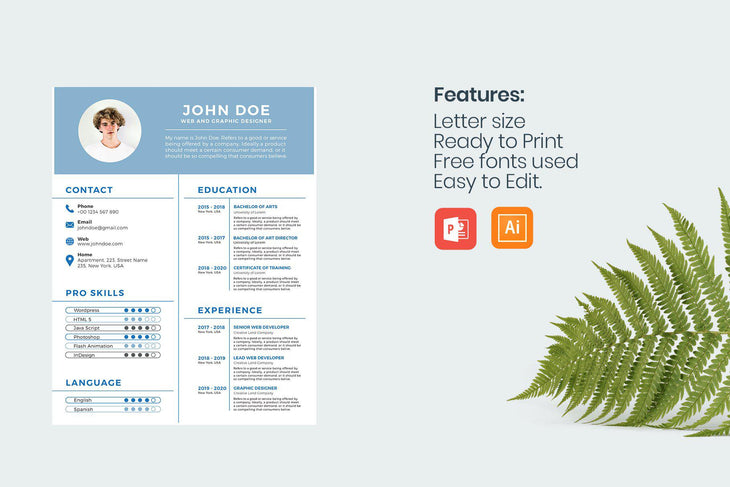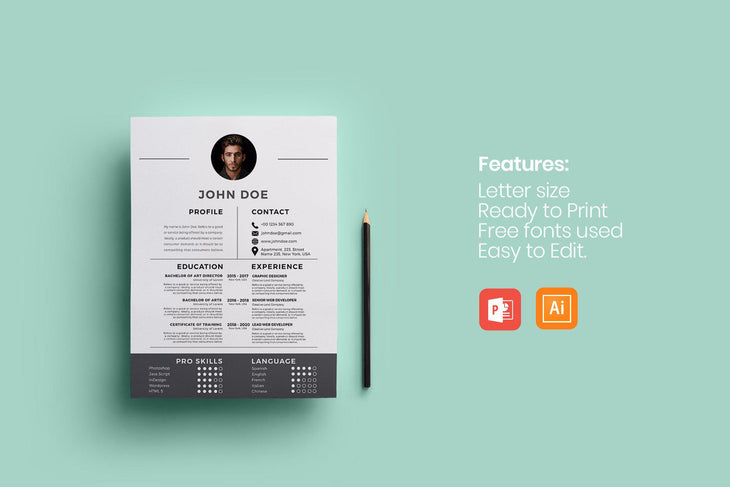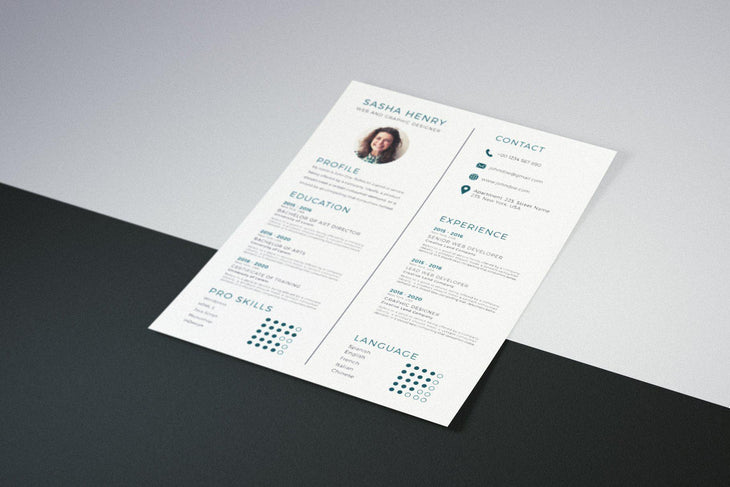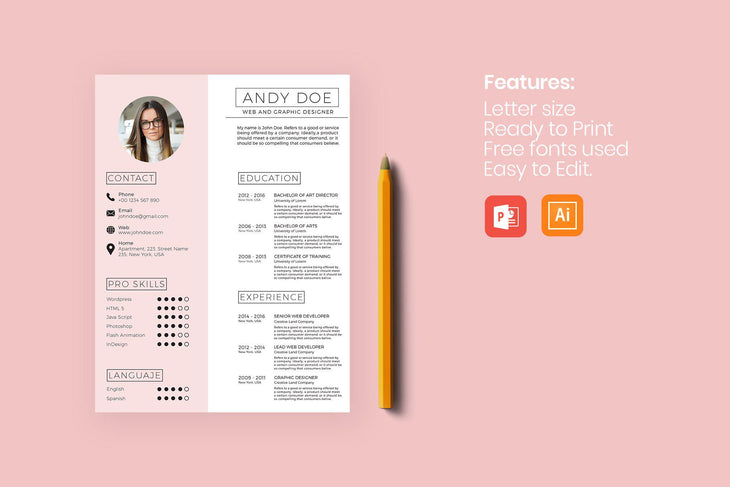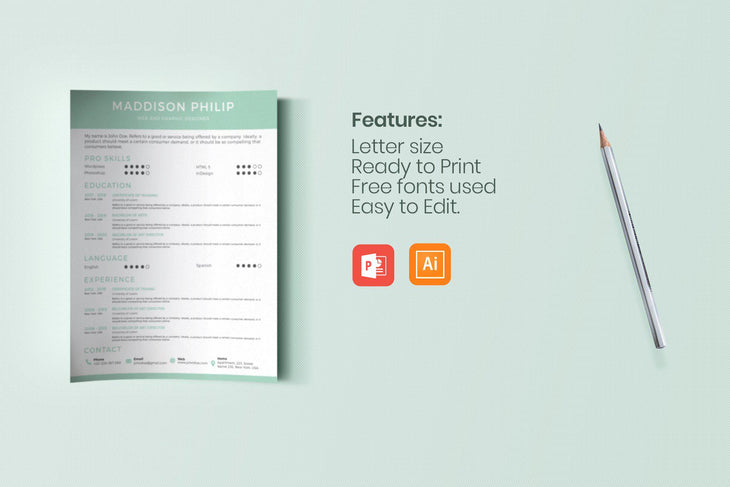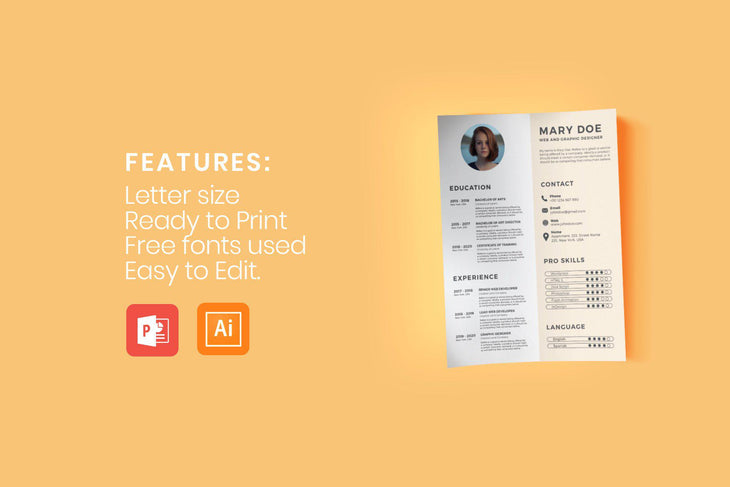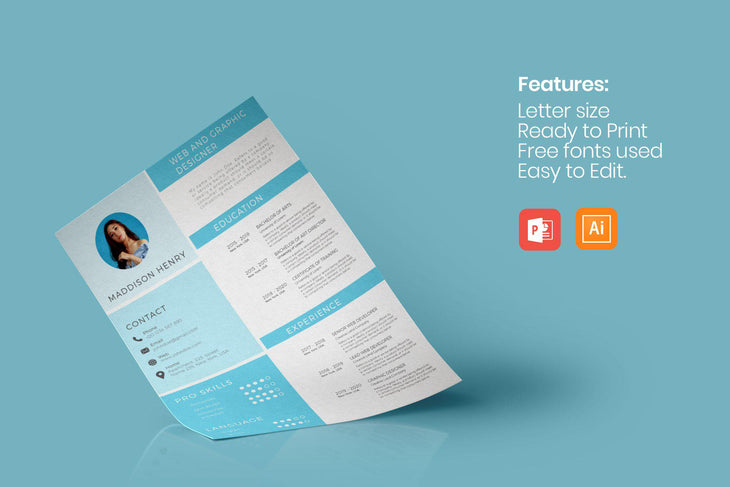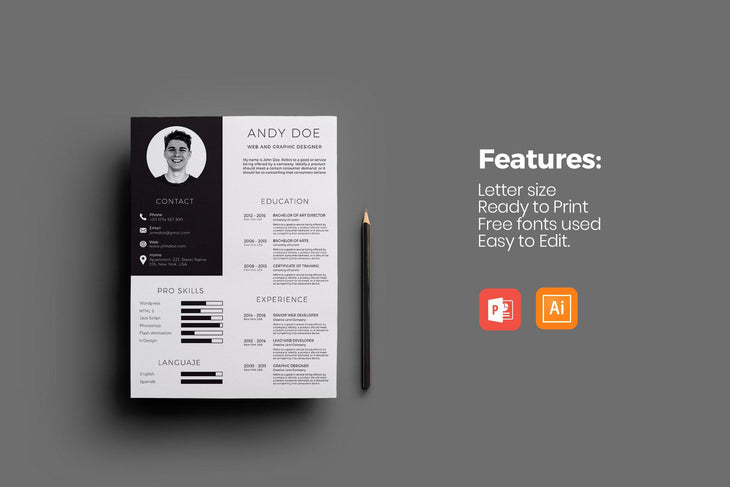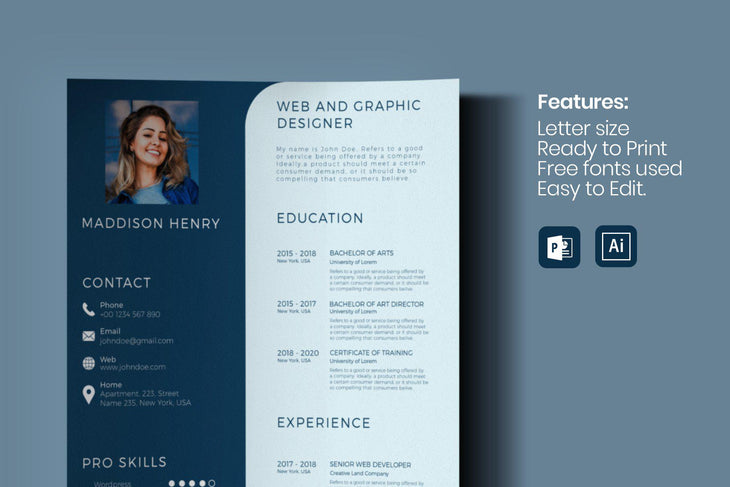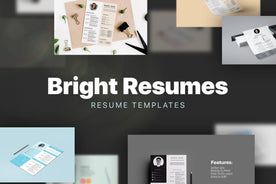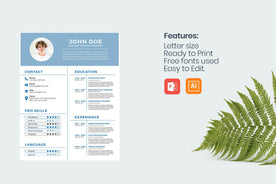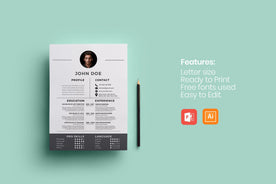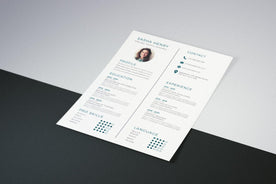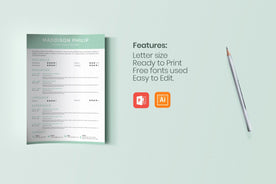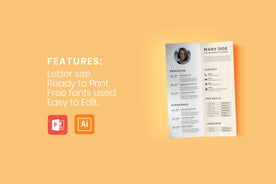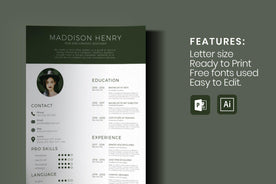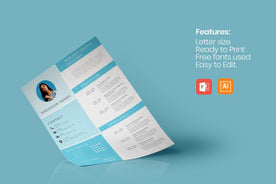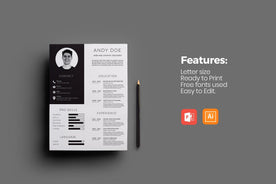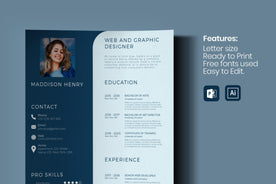 Unlock this Template
This product is also included in the Full-Access Pass + FREE Lifetime Updates
Get Full Access
Members register or log in to download.
Impress your job interviewer or present your resume to a general audience by using a very elegant, creative, yet professional resume template. In this bundle, you are going to find a variety of resume templates where you can choose from. Each one of them has its own flow and presentation, so you have more option to get the one that meets your criteria. Every template is completely editable. This means that you can change their color scheme with the ones you like the best, add your picture and information, and even change the order of their sections. Their easy-to-use setup will allow you to do any change you want with ease and be ready in no time.
- - - - - - - - - - - - - - - -  
Features:
PowerPoint Files
Adobe Illustrator
Letter size page
Fully customizable
Easy-to-edit
1. Santorini Resume Template
It is said that the first impression is essential. That is why you should think twice on how you are going to introduce yourself to your employer. Santorini Resume Template is a tool that was designed to help those who do not have many skills when creating a resume template.
2. Rhodes Resume Template
Rhodes Resume Template is a theme that was designed to help you get your resume done. It does not matter if you are not a skilled person with resume templates. Its easy-to-use setup will allow adding your information very quickly. Also, this resume template is completely editable, which means that you can customize it as you want.


3. Corfu Template
Is your next interview coming up shortly but do not know how to present yourself in a very appealing and persuasive? Well, Corfu Resume Template is going to help you with that. With very creative yet professional designs, you are going to be able to stand out from the rest. In this resume theme, you can copy the information you want to share with your interviewer and paste it in the section where it corresponds.


4. Icaria Resume Template
Are you trying to apply for a position in a fashion company and want to communicate how creative you are through your resume? Well, Icaria Resume Template is a theme that you need to have with you in order to accomplish so. This is due to its pinkish color scheme that communicates creativity and a minimalistic taste throughout its page.
5. Patmos Resume Template
Extend your professional profile to your resume by using Patmos Resume Template. This theme has a greenish color scheme throughout its page that is going to communicate confidence and professionalism to your employer. In Patmos Resume Template, you are going to be able to place information such as your skills, education, languages, experience, and your personal contact information. 
6. Sefiros Resume Template
Sefiros Resume Template, with its minimalistic yellowish design, is going to help you make a strong impression to your interviewer. In fact, due to its minimalist design, you will be able to make your information stand out since there is not going to be anything else that can make potential draw your interviewer's attention away.


7. Pix Resume Template
With a big green strap on top of its page, Pix Resume Template is a tool that you should consider downloading it. Its creative yet very professional design is going to help you stand out from the rest and increase the chances that you get hired. This is a fully customizable theme that you can use to present to your employer.
8. Creative Resume Template
Keep your information in a very clean and organized way by using Creative Resume Template. This resume theme allows you to keep your information by section so your interviewer can smoothly go through your document. Also, its bluish color scheme is going to be eye-catching, so they can be attracted immediately by your resume.


9. Milos Resume Template
If you are looking for a bicolor and minimalistic resume template to use for your next job interview, then, you should take a look at Milos Resume Template. This theme has a white and black color scheme that looks outstanding. Also, the way you will be able to organize your information is going to be easy-to-read for your interviewer, who is not going to have any issues at all to go through your resume.

10. Maxos Resume Template
The blue color psychologically communicates confidence and trustworthiness. Well, Maxos Resume Template has a bluish main color scheme that is going to help you get your interviewers' trusts much easier. Also, thanks to its fully customizable design, you can add or remove sections depending on your liking and needs.
 Feel free to contact us to hello [a] theslidequest.com for more information.
Unlock this Template
This product is also included in the Full-Access Pass + FREE Lifetime Updates
Get Full Access
Members register or log in to download.
Buy today and you will get:
Full Access to our entire site
6500+ Unique Slides and Infographics
Free! 3000+ Vector Icons
Free! Lifetime Updates
Get Lifetime Access to 6500+ Slides, Infographics, and Vector Icons
Create sophisticated presentations, reports, and marketing material in less time. No skills required.
"Best purchase I've done this year. Huge time saver " — Gustavo Loewe
This sale won't last forever