All Infographics Templates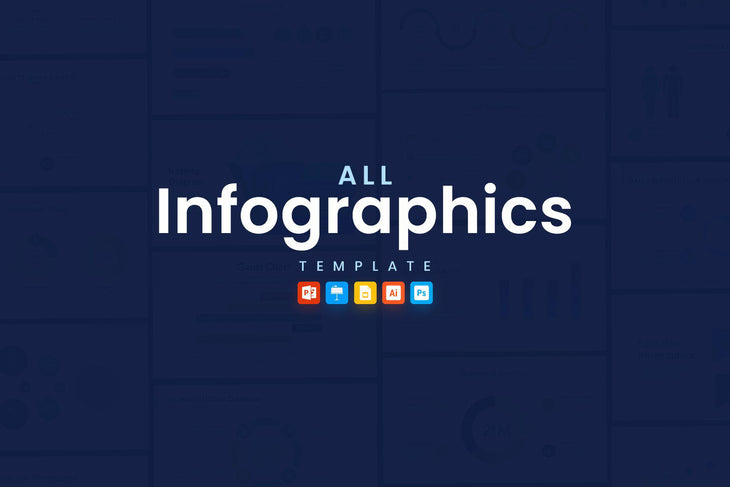 Unlock this Template
This product is also included in the Full-Access Pass + FREE Lifetime Updates
Get Full Access
Members register or log in to download.
Having a pre-made Infographics template to use in your public speeches, financial reports to your investors, and any other kind of presentation is going to save you from stress and wasting time. Luckily for you, we provide you with 30+ Infographics Templates ready to be used.
Features:
Infographics Files
16:9 HD Aspect Ratio
All Graphic Resizable and Editable
Categories:
About Us
Meet our Team
Our Services
Portfolio
Gallery
Project in Devices
Maps
Statistics Charts
Diagrams
Our Clients
Quotes
Contact Us
More
 Feel free to contact us to hello [a] theslidequest.com for more information. 
Unlock this Template
This product is also included in the Full-Access Pass + FREE Lifetime Updates
Get Full Access
Members register or log in to download.
Buy today and you will get:
Full Access to our entire site
6500+ Unique Slides and Infographics
Free! 3000+ Vector Icons
Free! Lifetime Updates
Get Lifetime Access to 6500+ Slides, Infographics, and Vector Icons
Create sophisticated presentations, reports, and marketing material in less time. No skills required.
"Best purchase I've done this year. Huge time saver " — Gustavo Loewe
This sale won't last forever