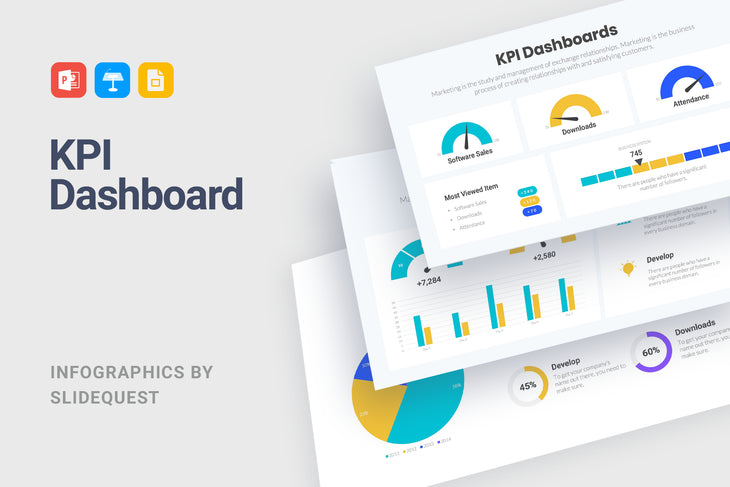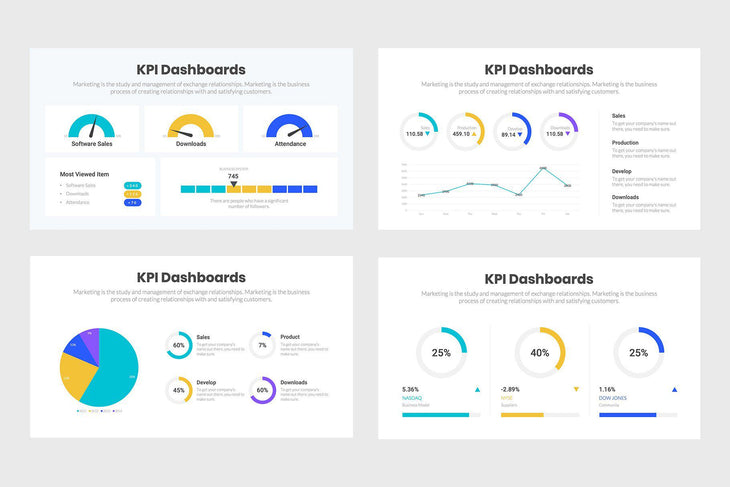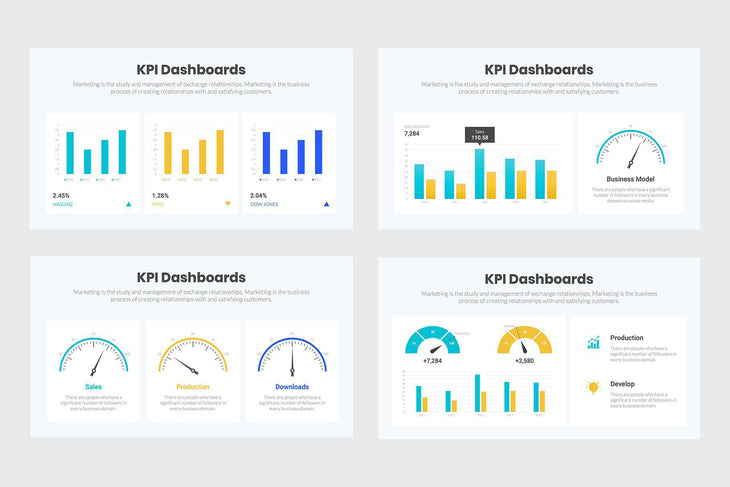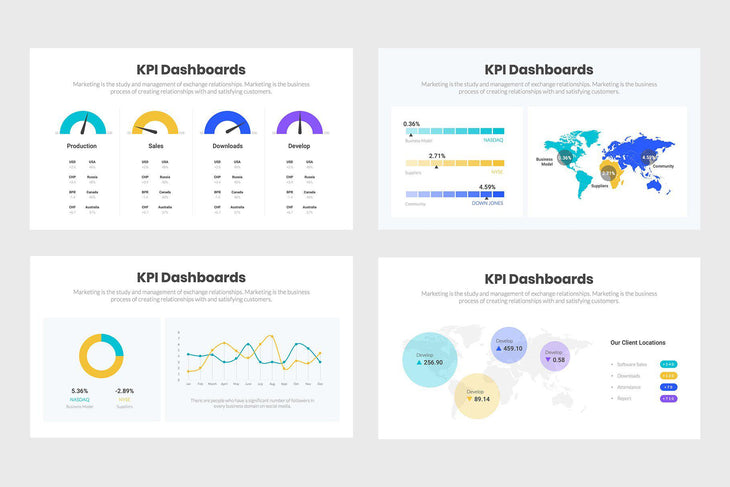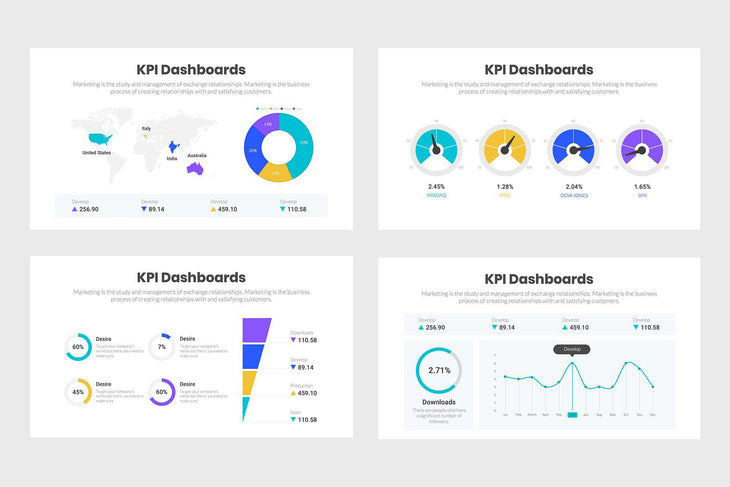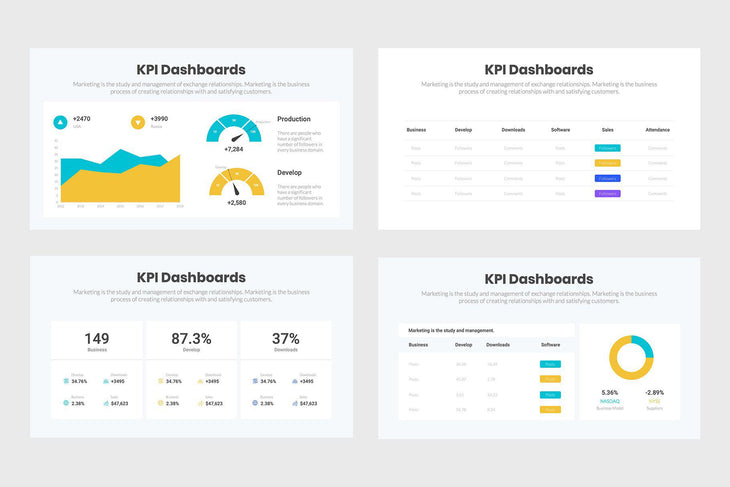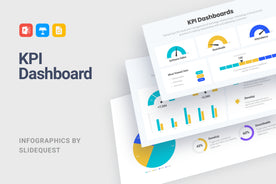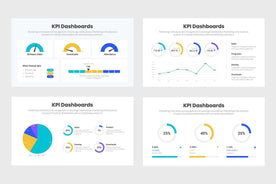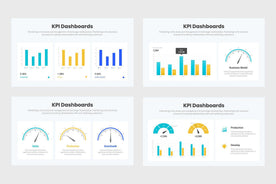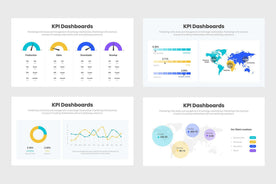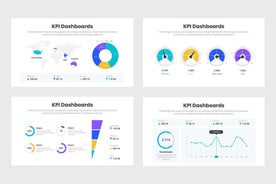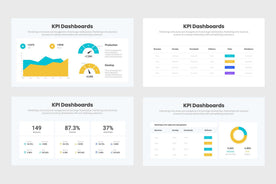 Unlock this Template
This product is also included in the Full-Access Pass + FREE Lifetime Updates
Get Full Access
Members register or log in to download.
As your business grows, you will need to be able to track its productivity, your employees' performance, and more as you try to reach different business goals. Using our KPI Dashboard infographic template will allow you to do just that and much more in an efficient and organized manner.
The abbreviation KPI stands for 'key performance indicator,' which means that you can use it to track how projects you have implemented are performing. Additionally, you can use KPI infographics to see how departments and individuals are performing. This will help you to learn how to increase productivity, as well as see what is failing or not performing so well. As a result, you will have better chances to come up with ways to fix those issues and become more productive, give your employees and staff a better understanding of what is expected of them.
The KPI Dashboard presentation templates will allow you to organize all of this information with no difficulty. You will be able to input information about the goals you are set to achieve, as well as information about when they need to be completed and how. Then, you can use the diagrams to keep track of everyone's performance to see how well projects are being implemented in your company.
You will be surprised to see how organized our KPI Dashboards templates allow numerical data to be represented in the way that everyone can understand what they are looking at. Simply copy and paste the information that you need in the template and you're ready to go.
Features:
PowerPoint Files
Apple Keynote Files
Google Slides
Unlock this Template
This product is also included in the Full-Access Pass + FREE Lifetime Updates
Get Full Access
Members register or log in to download.
Buy today and you will get:
Full Access to our entire site
6500+ Unique Slides and Infographics
Free! 3000+ Vector Icons
Free! Lifetime Updates
Get Lifetime Access to 6500+ Slides, Infographics, and Vector Icons
Create sophisticated presentations, reports, and marketing material in less time. No skills required.
"Best purchase I've done this year. Huge time saver " — Gustavo Loewe
This sale won't last forever