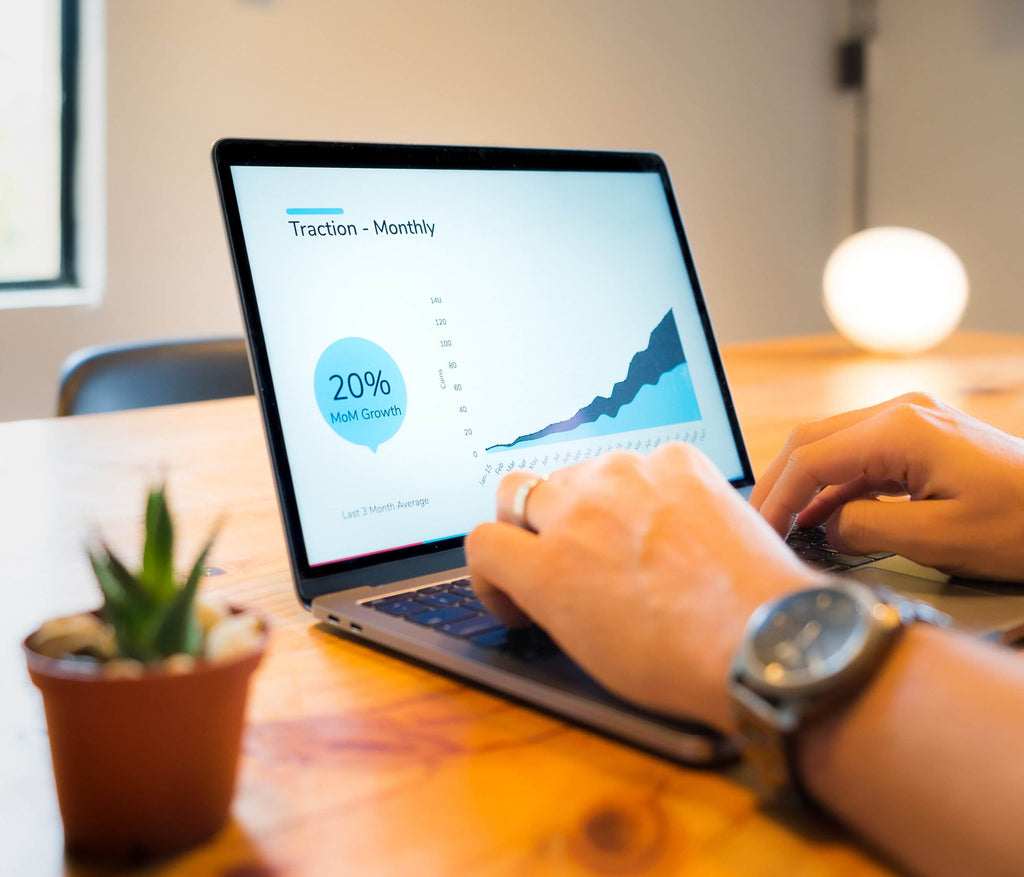 You already know that, as a business owner, the best way to find new investors and collaborators is by creating a pitch deck. This is an art that you need to master no matter whether you own a social media marketing agency or a restaurant. Pitch decks are what will enable people to know about your company and what sets it apart from the rest, giving them reasons to invest in your company.
The method for creating a pitch deck seems to be easy. However, there are lots of mistakes that beginners often make that can have a drastic effect on their ability to secure an investment plan. Here, we will address some of those mistakes and what you need to avoid so you can make the best pitch deck possible.
Seven Things to Avoid in Your Pitch Deck
1. Lots of Text 
As with any professional PowerPoint presentation, you never want your pitch deck to have too much text. Perhaps ten words or so tops. No one wants to read a presentation with huge chunks of text. Keeping it short and sweet is what will make your investor more interesting in what you have to say. Think about when you're scrolling on social media- are you likely going to read an article or status that is super long? Apply the same logic to your pitch deck. 
2. Exaggerations
All of the information presented needs to be well-researched. Investors will know whether or not your data analysis, market size, and financial goals are realistic. No one wants to hear that you're going to be the next Jeff Bezos. They want realistic data that shows you're passionate about what you're doing enough to put the time and effort into research.
3. Guesses
Going along with the previous point about exaggerations, you never want to guess anything, either. This is especially true for financial information. Have clear goals that you've outlined with your accountant and marketing manager, for example, so your audience can leave with a lasting impression of your professionalism. Saying "I guess" and simply throwing numbers out there isn't going to get you anywhere.
4. No mentions of the competition
Often, people don't talk about their competition in pitch decks. This is natural given that you might worry about your audience flocking to the competition instead. But this can actually give them a negative impression of your company and of your professionalism. Every business has competition. You should know how your marketing strategy and product compare with that of the competition. Mention this in your pitch, and then talk about what sets your company apart from the competition.
5. No explanation of what you do 
How is someone going to decide to collaborate with you if they have no idea what your company's purpose is? It's best to write what you do right in the very first slide. This can easily be done within a sentence or two. The audience should have a concise idea about what your business purpose is with that slide.
6. Not having a layout
Your pitch deck needs to have some sort of structure and layout. The text should be in the same fonts, the headers should be in the same location. Keep your images in line with the text. These are some of the most basic ways in which you can make your pitch deck look clean and neat. It's obvious that investors want something pleasing to look at. Think of it as a resume; if your resume is a mess, employers won't even think twice. Even if you're not the best with technology, there are so many pitch deck templates that are readily available. Simply input your business information and company profile, and you're done!
7. Not including the solution
The audience wants to know how your product or service is going to solve problems. They know what the problem is; now they need a solution. Not including this critical information in the slide is the same as not telling your audience what you do. Why should they collaborate with you if they don't know what your product is going to do for the market?
Conclusion 
The main idea of creating a pitch deck is letting your audience know what your business does and who you are. You want to be specific and research all aspects of the pitch deck in detail, especially funding and marketing information. However, it's also important to remember to make an attractive presentation that sells your product. Don't include too much text, be sure to have plenty of white space, and include images relevant to your pitch. Following these tips will guarantee your path to success.