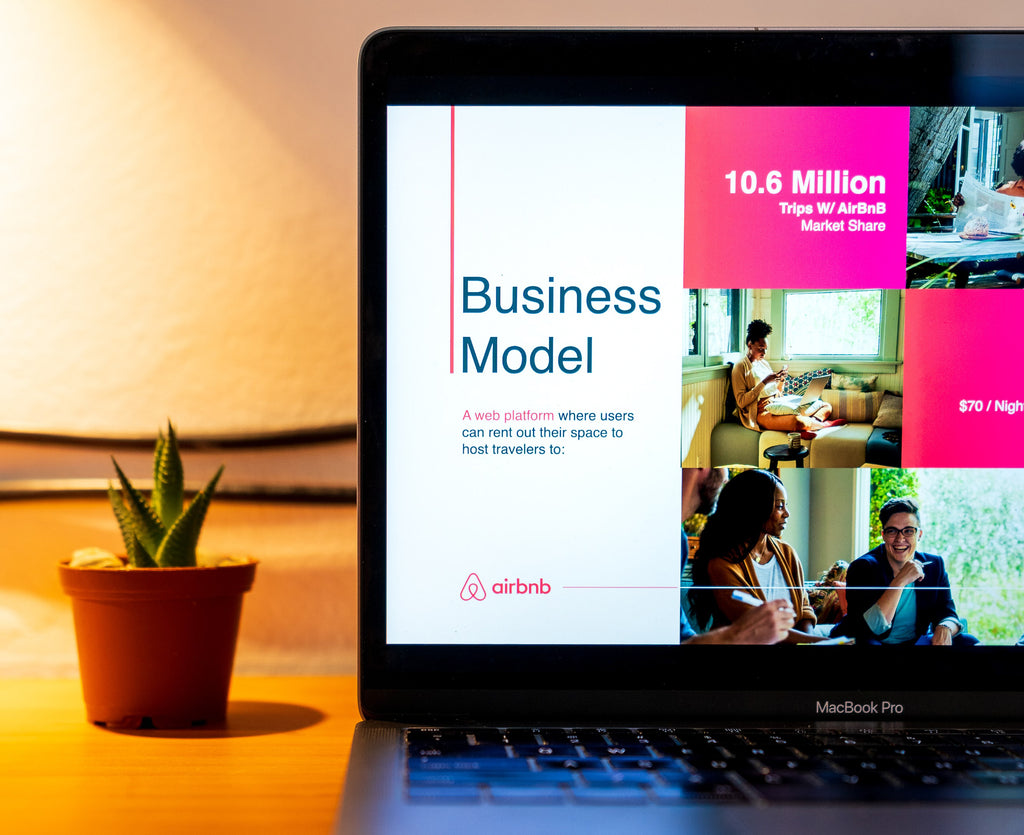 Part of having a highly successful business includes giving business presentations and providing detailed business plans so that you can discuss potential investments and more with investors, partners, and customers.
In order for you to do this, it is important to learn the ins and outs of pitch decks. Making a pitch deck template is one of the key skills that you will want to master in order to take your business to new heights that you could not have imagined before.
In this article, we will provide you with all you need to know about pitch deck templates, as well as the 10 slides that every pitch deck needs.
What is a Pitch Deck?
The concept of a pitch deck is crucial for any business owner to know. The deck definition is that it is a brief business presentation using a platform such as PowerPoint or Google Slides in which you present your business plan and business concepts. The pitch deck is one of the most crucial elements of advertising and marketing your business because it is what will make people more likely to invest and consume your product. This is why it is important that you aim to create a professional PowerPoint presentation for your slide deck that will improve your reputation and get you to the level you need in order to reach your financial and business goals.
The 10 Slides You Need in Your Pitch Deck Template
When creating a pitch deck template, there are two simple rules that you need to follow. First, your pitch deck needs to be brief; it should take you no longer than 20 minutes to present because you will lose your audience's attention otherwise, and this is especially not ideal if you are looking to secure an investment or partnership. And second, the presentation template needs to have 10 slides that all describe your business as short and as simple as possible. Ten is the maximum number of business concepts that any person is able to comprehend in a meeting, which is why ten is the magic number. With that, here are the ten slides that you will need to have in your pitch deck example.
1. Introduction
You obviously want your potential clients or investors to know who you are. This slide should include your name and logo on it, as well as the business venture. Keep this slide short and simple.
2. Vision and Value
The next slide in your presentation template should include information on the vision and value of your business and your business plan. This is going to be the selling point for your audience. Why should they choose you? Why is your company better than others? One good tip that some pitch deck examples utilize is comparing your company to other famous companies, such as the "Airbnb for dogs."
3. The Problem
What problem is your business purpose trying to solve? This may be a challenge if your business problem does not have to do with the people you are presenting to, but you need to present it in a way that will make sense to them. They need to be able to connect with you.
4. Target Market
The next slide of your PowerPoint presentation will require you to do some digital marketing research. You will be including information about consumer behavior and demographic data here. What kind of people are you looking to appeal to with your business? How does the aforementioned problem affect them? Who are the people who need your product?
5. The Solution
This slide is one of the most important in your presentation because it will discuss what your product solves. You need to think outside of the box for this one. What is one thing that you do better than everyone else?
6. Business Model
For this next slide, you will need to discuss information such as financial statements, financial reports, financial goals, and other critical financial information such as pricing strategies and even utility bills. Your client will want to know this information to understand your company's performance and it's critical that you know it.
7. Engagement and Reach
Here, you will provide information about the audience you've reached. How many social media users follow you, partnerships, traffic from digital marketing, and more.
8. Marketing Strategy
If you already have a marketing specialist on your team, their help will be critical here. You should include key information on how you market your product such as customer feedback, audience segmentation, targeting, messaging, and a marketing strategy.
9. Management Team
Some argue that this slide should be closer to the beginning, but others say that investors will want to know more about your business before you talk about the members of your team. But this information is crucial. This slide template will include the names and achievements of the founders, employees, mentors, and advisors.
10. Summary
This final slide needs to end on a strong note. You need to make a call to action or summarize the business information you've included above. This will help to refocus your audience's thoughts and keep them aware of your pitch. Be sure to ask them for any feedback at this point.
Conclusion
Creating a pitch deck template is an important skill to master because it is how you will market yourself to potential partners, clients, and investors. Mastering your business concepts and coming up with a great business plan will only attract more people to your business and help you to reach your financial goals.