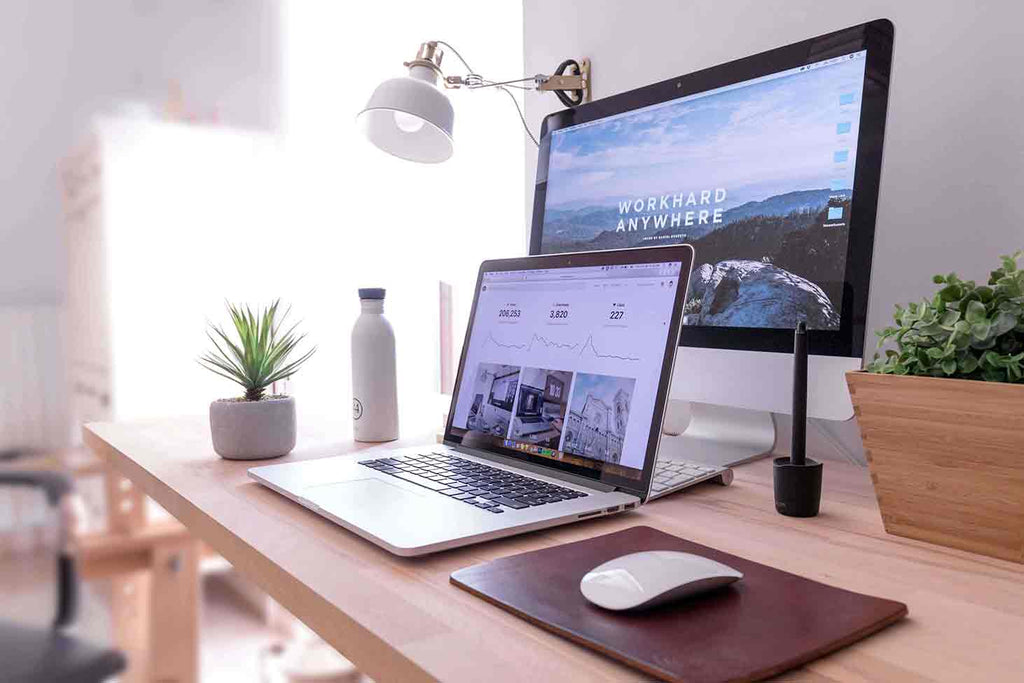 Life brings us many defining moments. During a presentation, you have just a few moments to make a major impact and drive the point home to your audience. Too many presentations suffer from poorly designed PowerPoint templates or Google Slides templates. Ask yourself, are your slides helping you or hurting you? We, at Graphic Panda, ask ourselves these questions all the time. Hence, we put together a collection of presentation tips to knock it out of the park every time.
Even the Greatest Presentation Tips Cannot Substitute for Your Passion
If you are presenting ideas to others, that means you believe in them. Hence, it is important to show your audience some passion! Speaking with knowledge and conviction helps to keep your audience's attention. Remember, if your message is falling on deaf ears, you are not going to be getting many investments into your cause. Ultimately, knowing what you are talking about and presenting it passionately will result in a more successful Google Slides presentation.
Don't Overlook the Power of Images
The picture superiority effect describes a human phenomenon that displays that our brains process and retain imagery much more effectively than words. Additionally, our brains retain messages that include images more effectively as well. Hence, it's a 'no-brainer' (pun unintentional) that you should be including high-resolution images in most of your slides.
One of the Most Important Presentation Tips - Keep it Simple
Your Google slides themes should be simple. Hence, your slides should be serving as visual aids and not the presentation itself. Additionally, keeping your slides simple helps keep the attention on you, the presenter.
On the opposite hand, including a plethora of information on each slide actually takes attention away from the presenter. Actually, if you're providing the audience with tons of text on a slide, they are going to be too busy reading the slide to pay any attention to you.
Ideally, your audience will be able to glance at the new slide and record the information within three seconds or so. After, they should be directing their attention back to you. Remember that your audience is coming to see you - so offer them a lot more than a PowerPoint template to read from.
A Beautiful Presentation Starts with Professional Google Slides Themes or PowerPoint Themes
Unless you're a Graphic Designer, choosing a professional Google Slides theme or PowerPoint theme saves you plenty of time and effort! Additionally, there are tons of free options out there. Download them and get a headstart today.
Skip the Animations
While pitch decks like Google Slides and PowerPoint offer animations, staying away from these is your best bet. That is unless you're working on a 5th-grade presentation and you want to be the coolest kid in your class. For everyone else, they tend to be very distracting.
We hear many presenters claim that they are using animations to grab the audience's attention. Unfortunately, you are directing their attention towards the animation and away from the actual content of the presentation itself. At the end of the day, your most important goal for presenting should be to leave a lasting impression on your audience and not to entertain them with dazzling animations and transition effects.
Practice Presenting Beforehand
The last of our presentation tips is to practice giving your presentation in front of family members or coworkers. This allows you to go through the motions and share your thoughts out loud. Also, if anything sounds off, your practice audience should be sharing that with you. Hence, you get an opportunity to correct your mistakes before game day.
Conclusion,
We hope you enjoyed our presentation tips. Remember, failing to plan is planning to fail. Take your time, and do it right.