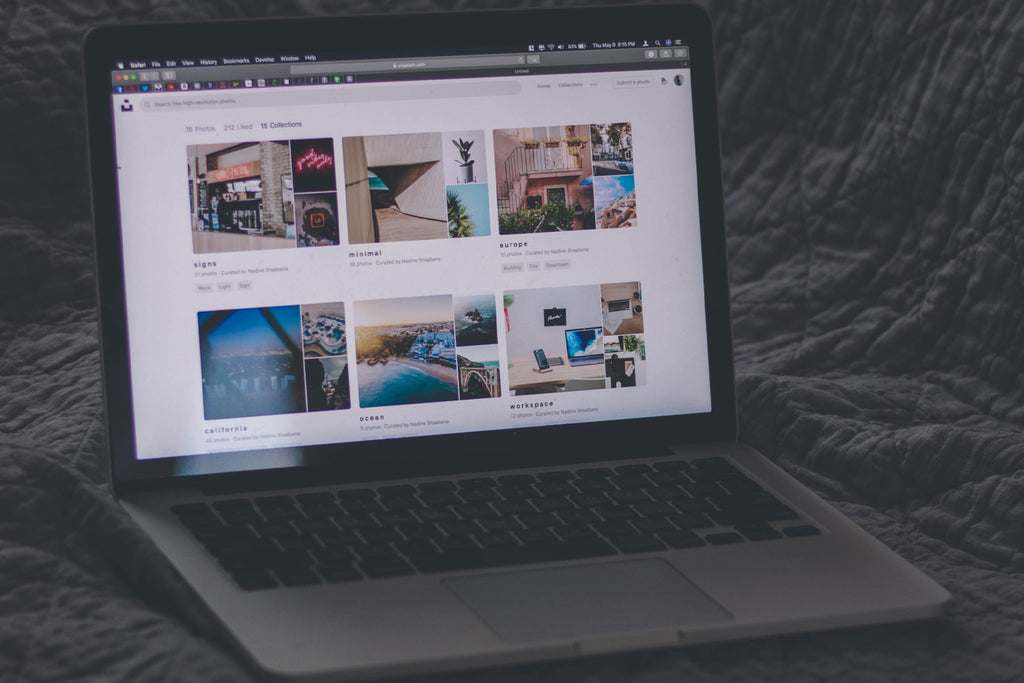 It is not a secret that most people can better remember images than large texts. Reading only words limits us to memorize the concepts and ideas they are presented in written form. However, when someone looks at the pictures, they can relate personal and external factors that help them understand and remember everything better. That is why using visual aids in your blogs will bring you more response from your audience.

Images do not only help your audience to remember your information or blog. Also, they help you get engaged with your audience and keep them interested. From introducing your staff members to showcase your portfolio, your blog will look more vibrant and eye-catching. Take advantage of the influence visual aids can make on your audience by making them a fundamental part of your blogging site.

By following these Presentation Tips: How to Choose Your Visual Aids, you will be able to improve your skills in selecting and showing your images. It does not matter if you are either you are an amateur or a pro. These tips are going to be a great help the next time you create a blog.
Images' Copyright
There are tons of websites where you can get images on the internet entirely for free. However, be sure to read the licenses the photos might have. There are places where the author will allow you to use its images entirely for free, but you have to give credit to the author. The advantage of using these kinds of photo stock is that you will have a great variety of images. Using related-topic images will increase the chances of getting an image that meets your liking and needs.

Another option you have is taking your own pictures. This fact is going to help you have the image that you have in mind without struggling so much. Just make sure you use a professional camera or a cell-phone with an exceptional camera that will provide you with high-quality photos.
Choosing Eye-Catching Images
The image you choose for your slides should be as crucial as your information. This is because it is going to be the first thing your audience will look at first. For that reason is that you should use images that summarize what your presentation is talking about.

Choose your visual aids based on what your presentation is going to be about and to whom it is going to be delivered. For instance, if you are writing a business-nature report, your images should have sober and warm colors. This factor is going to keep your images more professionally. However, if you are talking about fashion, colorful, and vibrant photos should be taken into consideration.
Visually Related to Your Texts
As it is expected, you should have keywords throughout your texts. At the time you are selecting your visual aids, keep in mind those main words. Your pictures should be an extension of your information. This is going to allow you to type less yet communicate the same information visually. Since your readers are not going to be staring at many paragraphs, they are more likely to stay on your website.

As we have said already, people retain information when they look at it but reading it. Adding images to your blog posting is going to make it more understandable for anyone. However, be careful when choosing what images to use. Sometimes someone can use pictures that can confuse its audience. If you choose simple, professional, and related-topic photos, your audience will keep in their mind your information.
Associate Your Images with Keywords
Unlike some people might think, your visual aids can help you boost the response from your audience. Keywords in texts, alongside powerful images, are essential to keep a single topic and idea centered in your presentation display. One of the benefits of using keywords and related images is that your audience will be able to remember longer your information.

There might be times when someone can get lost through your presentation. Using the right visual aids are going to help your audience to associate what you are saying with what they are looking at. This fact is going to serve to reinforce what you are talking about to remember for a more extended period.
Image's Size
Not just by getting a beautiful image means they will be effective. Resolution and size are factors to keep in mind. Using blurry photos are not going to be impressive as if you were to use a clear and clean picture. The best your visual aids look, the most response they will get from your readers.

However, be careful about how big your images are. Large images can slow down your blog's loading. Remember, you only have a few seconds to convince your audience to stay in your blog. If your website takes too long loading, your potential readers might get tired and leave. Some online tools and websites can help your images be lighter without affecting the look of your visual aids. Take advantage of these sites and let your blog charge in no time.
Conclusion,
As you have seen through this blog, visual aids are more critical than you might think. Images can create positive or negative emotions in your audience. In this kind of scenario, colors and designs are what portray those emotions. By taking into consideration what your blog is going to be about, you will be able to choose the best images for your blog. By following each one of these steps, you can leave a lasting impression on your audience and make them keep your information longer. Go through these steps again and apply them in your blog creation to have the best response by having the right visual aids in your blog.