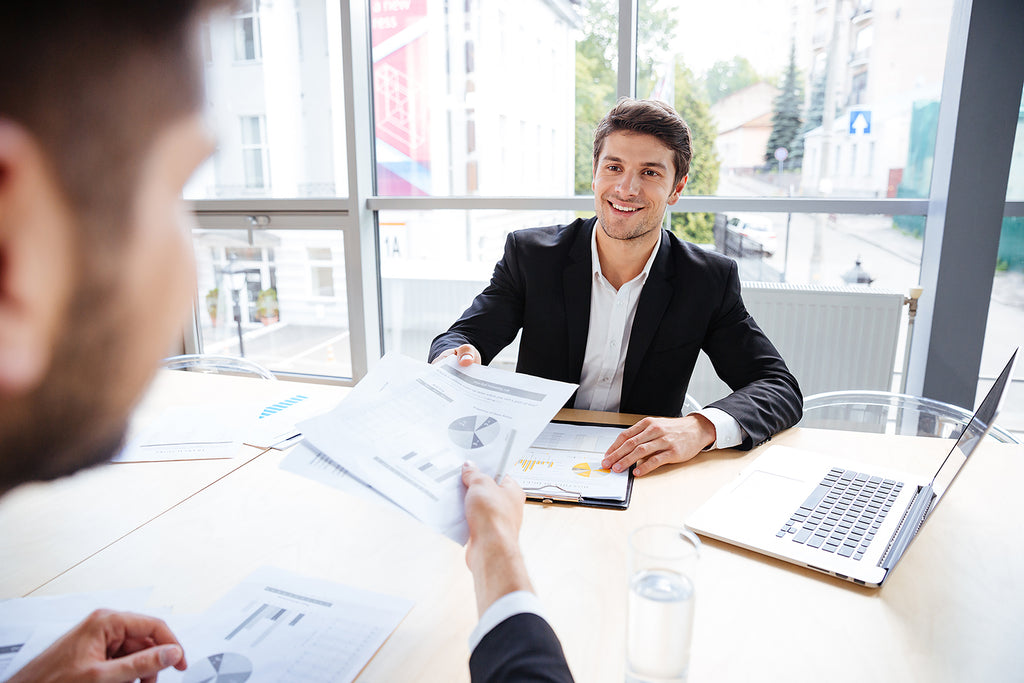 As an entrepreneur who is starting its own company or business from nothing, you should have clear what direction to take and how. You likely have many ideas in your mind. However, in order to make the right decisions, you should take a look at them as see their implications. In this blog, How to: Create a Successful Business Plan, you are going to find very helpful tips that are going to take you to the right path.
When starting a business from zero, you might need funding from investors, bankers, anyone who would like to join you in your project. Writing a business plan is going to help create credibility among your listeners. Doing this is going to increase the chances to get the response you want from your potential investors. Also, since business plans are about what might happen in the future with your business, you should update it regularly. Keeping your business plan updated is going to allow you to compare your plan with actual results. Keep on reading this blog, follow its steps, and have your business plan ready to be presented.
Do Some Research
When starting to write your business plan, you need to add what your ideas are. Doing this is going to help you determine what you want for your company. However, your thoughts about your company are not enough. It would be best if you did some research to examine how the market is behaving in order to provide the right products or services at the right time. In your results, you should be able to see how much demand your products might have, recognize potential customers.
As you were able to see, doing research is something essential that any entrepreneur should keep in mind. Your ideas alongside the results of your research should provide you with the information needed to get the support you want from your potential investors. In the Write Your Content section, we will provide with some tips you can follow in order to keep your information clear and clean.
How Long Should It Be?
Having long documents packed with information does not guarantee that you succeed in your business meeting with your potential investors. In fact, it can be all the opposite. Long-written documents might just tire your audience or even make them lose interest. Do not make that mistake. 
About how many pages a business should have, it depends on whom your audience is. For instance, if you are presenting your colleagues what your goals are in a very superficial way, you can do it within a five-page document. In it, you will be able to present what your business stands for, its mission, and how you plan on doing so. However, if you are presenting before potential investors or funding bankers, you should be as specific as you can. This is because you want your audience to believe that they are making the right decisions about investing in your company. In this case, 50 to 100 pages are the minimum amount of pages you should consider.
Writing Your Content
You should give a good deal of time writing your content. This is the section where it is going to depend if you convince your potential investors or no. For that reason, try to make it as professional as you can. You want to leave a strong impression in your audience to build credibility. Here is where you add an executive summary, your management team, marketing plan, the most important part, financial information. You have to be careful in this last. You want to provide the most accurate information.
Since your business plan document is what where your potential investors will decide if they invest in your business or not. Therefore, there are some things you should keep in mind when writing it down. Your grammar should be spotless. This point is crucial because the way you write is going to influence how your audience sees you. Create credibility and portray professionalism through your document. Also, keep a constant design throughout your document's pages. Keep the same margins, font size, and spacing the same so everything looks clean and neat. Finally, avoid the usage of technical terminologies. Instead, use easy words that anyone can understand with ease. If you feel the need for using complicated words, add them in the appendix section.
Use a Presentation Template
During a meeting, you should consider using a very professional template to present your business plan. It is not a secret that most people do not know about graphic design. You need to present your information in an innovative, eye-catching, and professional way. Using a premade presentation template is going to save you from the struggle of trying to make one from scratch. By downloading a presentation theme, you are going to have access to find features such as image placeholders that will come in handy when adding your visual aids. To use them, you will only have to drag your images from your computer and drop them. Everything else will be done automatically for you.
Use Infographics
Numbers by themselves can be eye-tiring, confusing, and above all, confusing. That is why you should consider using infographics. Infographics are diagrams that you can use to represent your values in more visually. Your audience will be able to clearly see what you are trying to present with your numbers. In them, you can present the different stages you plan your business is going to take in the short and long term. Also, you can showcase what you expect your products are going to behave in the market. You can present any kind of information by just copying your numbers and pasting them in the graph or diagrams where you want to present them.
Conclusion
As you were able to see, creating a business plan is more about planning and create some strategies that will get you to your goals. In order to get where you want to be, you need to know what you have and what you need. For that reason, we created How to: Create a Successful Business Plan. This blog was created to help you get ready with your business plan and present it to your potential investors. Each one of the steps you were able to read in this blog will take you by the hand through all the process. Go on ahead, reread it, and begin working with your business plan.