Investments Finance PowerPoint Template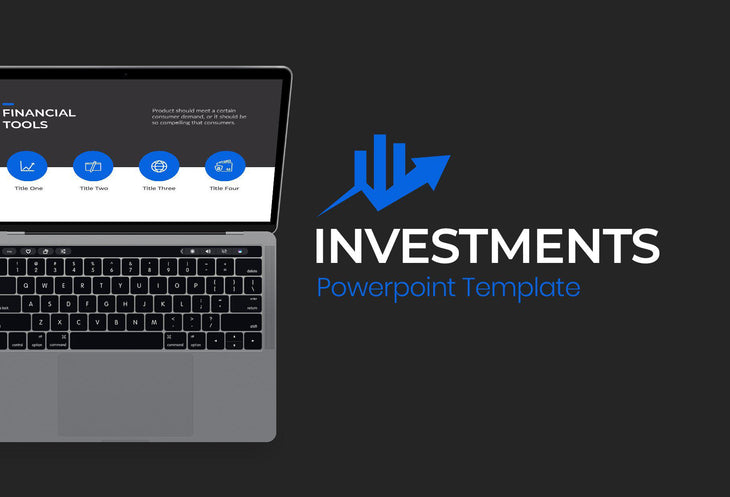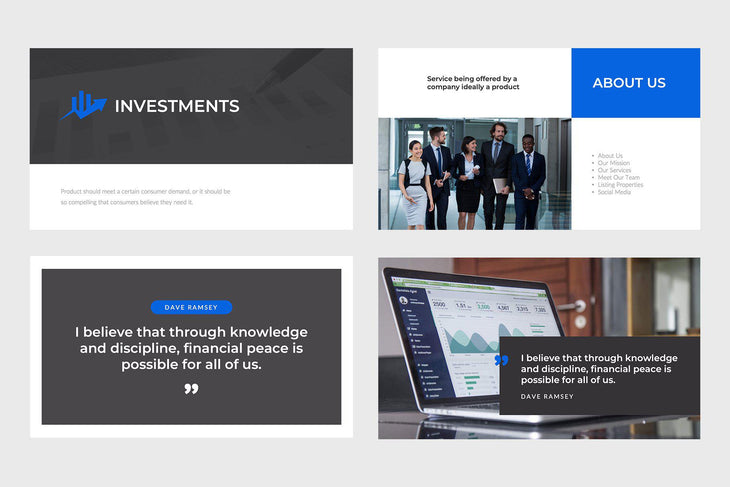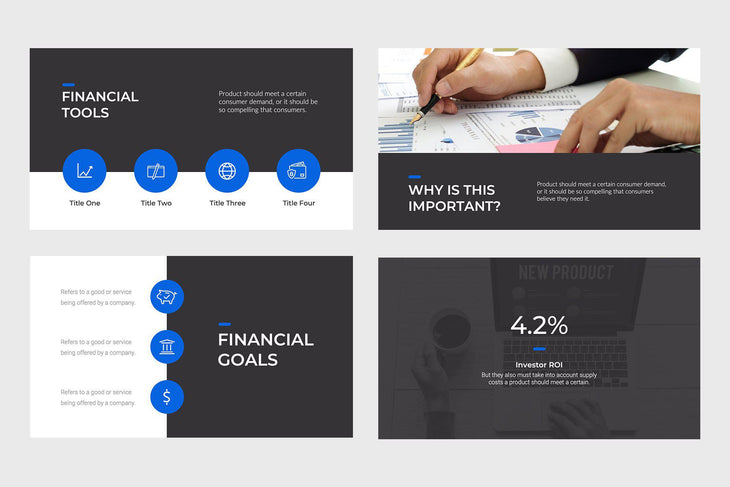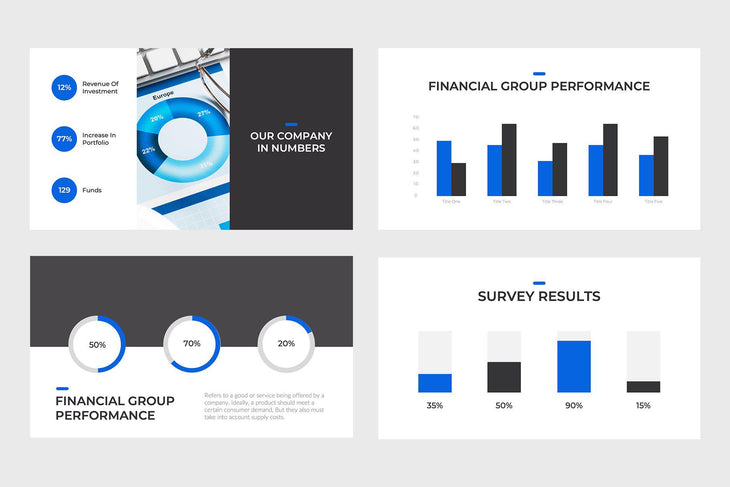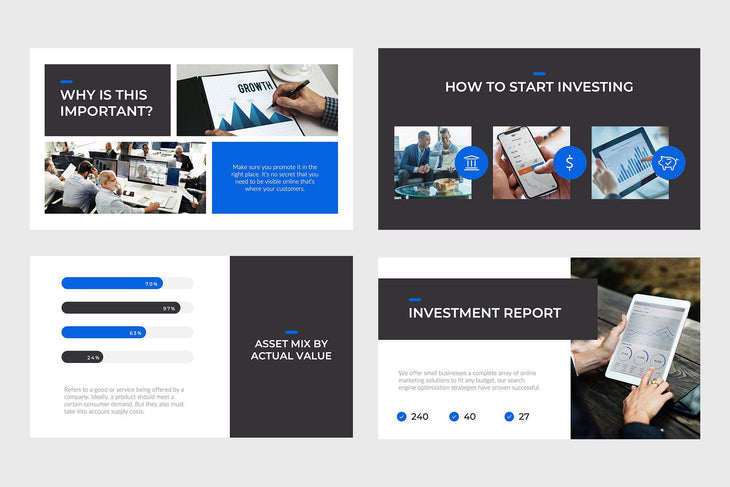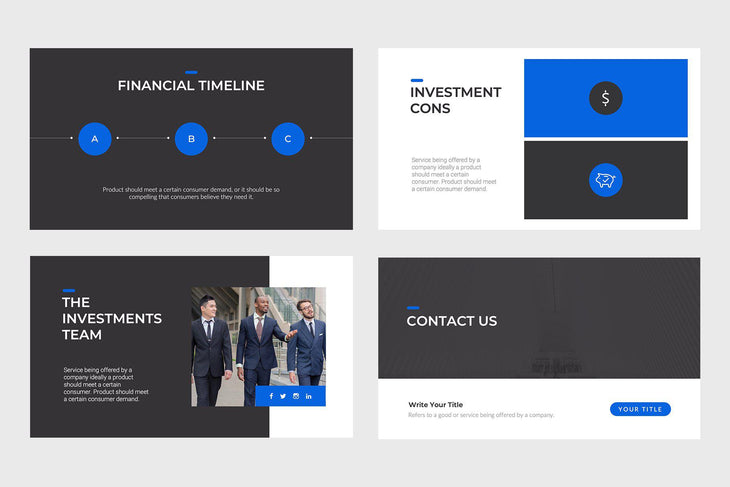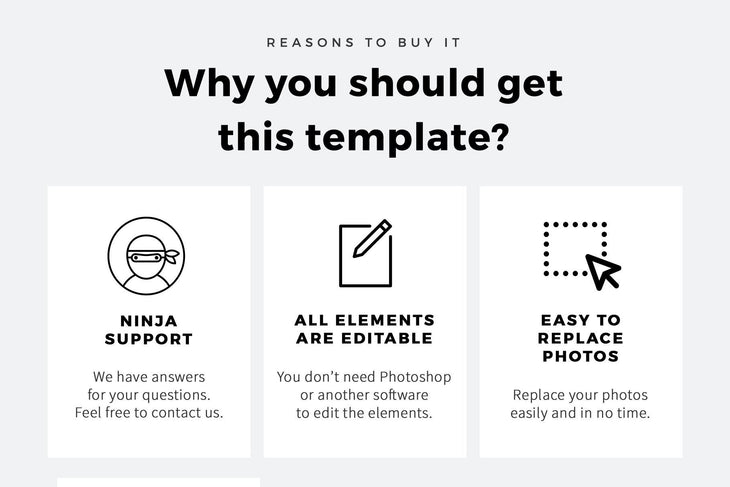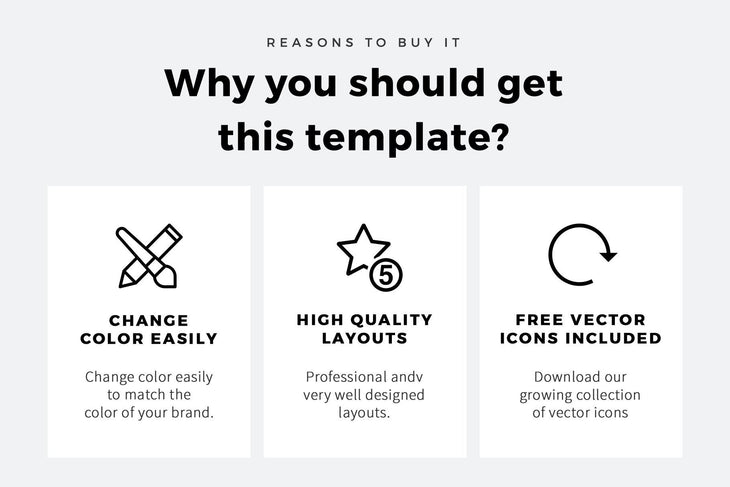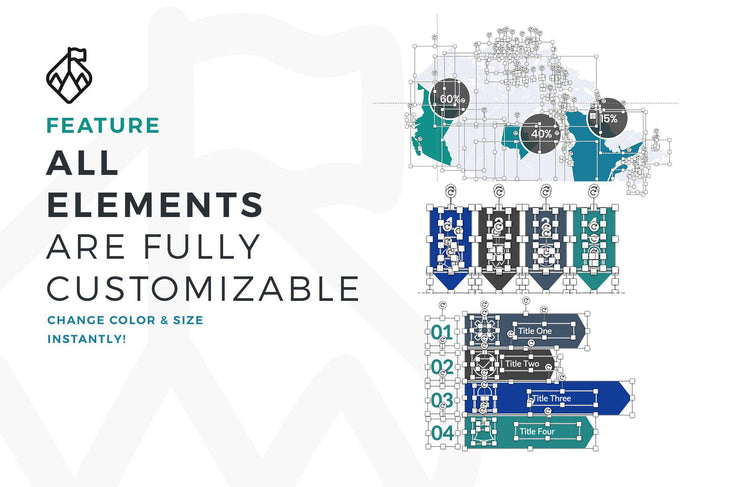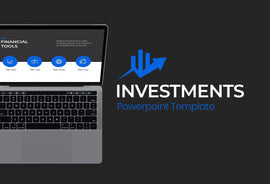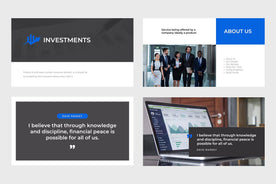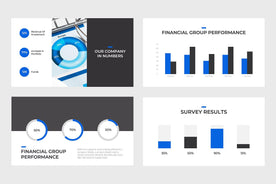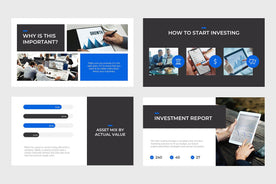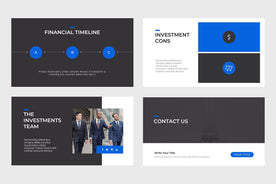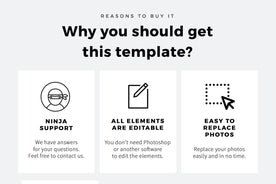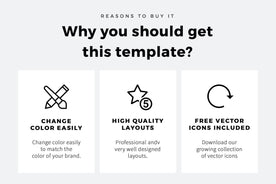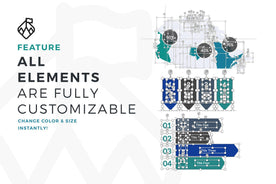 Unlock this Template
This product is also included in the Full-Access Pass + FREE Lifetime Updates
Get Full Access
Members register or log in to download.
Especially if you're a new company, coming up with a viable investment plan can seem a little daunting. With the Investment Finance PowerPoint Template, you will be able to present your company's financial goals to potential investors and any other audience.
As you learn how to start investing, you will know how important it is for the success of your company that investments are consistently being made, whether by you, other colleagues, or potential investors. When people come about who seem to be interested in investing in your business, you will want to present to them a flawless investment plan that will leave them impressed and completely willing to help your company in all of its ventures.
With Investment Infographics, you will be able to do this with no problem. We have emphasized the importance of building a professional PowerPoint presentation that is visually appealing and that has all your information presented clearly. When you're discussing your business with an investor, you will need to make sure that all the pertinent information is clearly visible while not being overwhelming.
Our infographics design pattern will allow you to do this. In addition to that, you can completely customize the template and you can choose between several different diagrams to suit your taste. All of these different features combined will help you to build your reputation and cause people to take your presentations much more seriously. Include all of your important points and financial goals in these infographics and you will have a professional presentation.
Unlock this Template
This product is also included in the Full-Access Pass + FREE Lifetime Updates
Get Full Access
Members register or log in to download.
Buy today and you will get:
Full Access to our entire site
6500+ Unique Slides and Infographics
Free! 3000+ Vector Icons
Free! Lifetime Updates
Get Lifetime Access to 6500+ Slides, Infographics, and Vector Icons
Create sophisticated presentations, reports, and marketing material in less time. No skills required.
"Best purchase I've done this year. Huge time saver " — Gustavo Loewe
This sale won't last forever